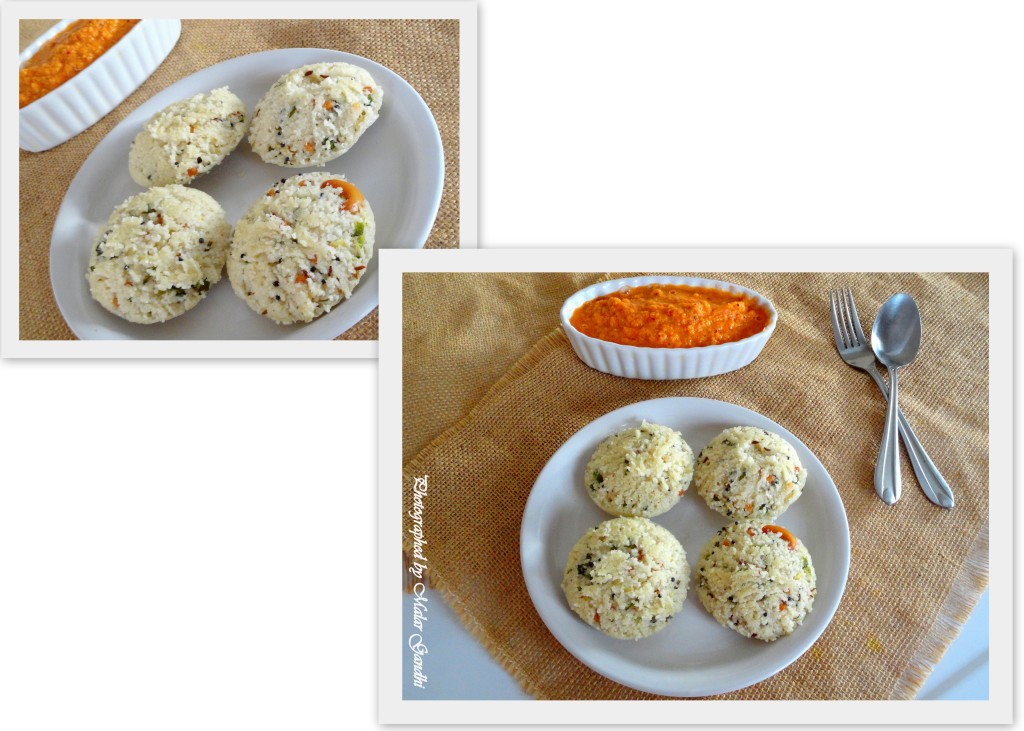 An easy meal to cook – who doesn't want one for their weekdays! Its so hectic throughout the clock! I want something healthy on the dinner table in minutes! Each day…I swab for some quick steps in the cooking or I would just pre-process a whole lot and what not, to meet the demand! So, here is one such quick-fix recipe for you all to try. If you have got some left over idly batter, its gonna be even-better. Let me re-assure you…it tasted great. Just dry-roast a cup of sawa millet and dump in the sour idly batter and ladle them up! Brief – steam-cook them for about 10 minutes. Fabulous-Delicious Idlies will be ready in minutes. Enjoy, folks.

See you all in my next post. Chio.
Ingredients
1 cup idly batter
1 cup sawa millet
1-3 green chilies, chopped
1 inch ginger – grated
few curry leaves'
few cilantro leaves
1/4 tsp mustard seeds
1/4 tsp cumin seeds
1 pinch asafoetida
1 tsp urid dal
1 tsp chana dal
5-7 cashew nuts
few tsp sesame oil
Method
In a small pan, heat oil. Add spices and wait till they pop and add all the fresh spices too. Fry them a little and add this seasoning to the batter. Mix well.
Further add the dry-roasted millets too. If necessary, add a pinch of baking soda. Then, ladle it up in the idly molds and steam cook for about 10 minutes.
Serve steaming hot with chutneys and sambar. Enjoy.