Other Names  Iral Masala Varuval. Shrimps Masala Fry. Prawn Varuval.
Cooking is fun, in general! And, if you happen to whip-up something for your loved ones, its even more fun! So, on the other day, I was super-excited to find these fresh shrimps in the stores! Hands reached out for it, without any second thought! The dish of choice was born instantly too. The peeling and cleaning part of the shrimps was bit hectic…otherwise, it was fun creating a dish from the scratch! This is a kind of my Friend's recipe! Although…I didn't pay attention to her cooking, I noticed that, she had used ginger in this dish. Otherwise, its pretty much…like the way I make! So, a simple tweak, made a huge difference. It was simply delicious. Maybe, you all should try it too. Here is my take on Shrimps Masala Varuval. Enjoy.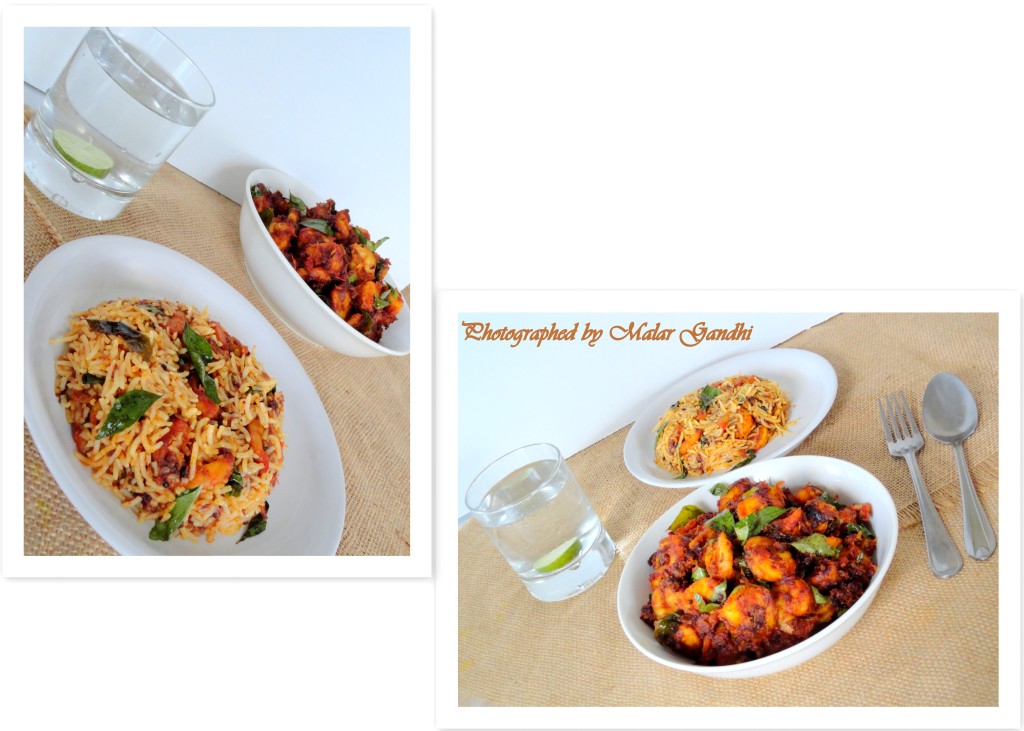 Ingredients
1 cup, fresh shrimps
1 purple onion, finely chopped
15-20 garlic – finely minced
2-4 inches ginger – finely chopped
1 large tomato, crushed
salt to taste
1/4 tsp turmeric powder
1 tsp chili powder
few curry leaves
1/4 cup sesame oil
Method
In a wide wok, heat oil. Add curry leaves, onions, ginger and garlic to it. Fry real good. Followed by tomatoes, salt, turmeric and chili powders too. Fry until oil shows up on the sides. Now, stir-in shrimps, cover and cook for couple of minutes. Then, remove the lid and fry over high heat till its roasted and oil shows up on the top. Remove from heat and serve steaming hot with plain rice.