Kids who grew up in late 80′s know what I am talking about. Yes, the baker's special butter biscuits (cookies, I mean). Its simple, its humble, its cost-effective and sure a soul-touchy snack for the evening. Two biscuits with a cup of hot cocoa was my delight as I remember. Now, please…don't pull my leg, saying 'Tea'  would have been a better option! I agree! But, it took me several adult years to discover that flavor…off from my home town). Anyways, now back to the point! Put your own choice of beverage in the kettle and bake these yummies to go on the side. I assure you all, its very homey.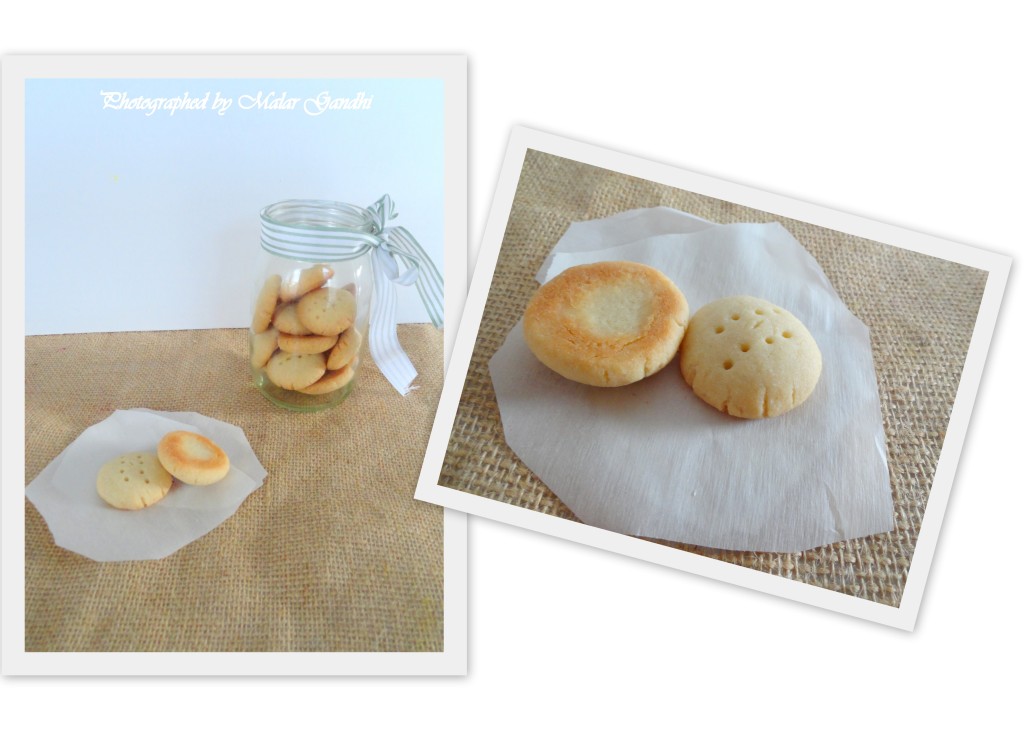 Ingredients
1 stick butter
3/4 cup confectioner's sugar
pinch of salt
1 cup all purpose flour
Method
Mix salt, sugar and butter together. Add the flour to it and knead into a smooth dough. Divide them into equal parts. You can either use a cookie cutter or shape them up like a cookies on your own. (Oh yeah…I did it with my bare hands). Then nudge them with fork once or twice on the middle. Spread them up on a butter sheet. Bake them for about 20 minutes over 350 degrees. It should be done.

Store them in an air-tight jars. Enjoy.