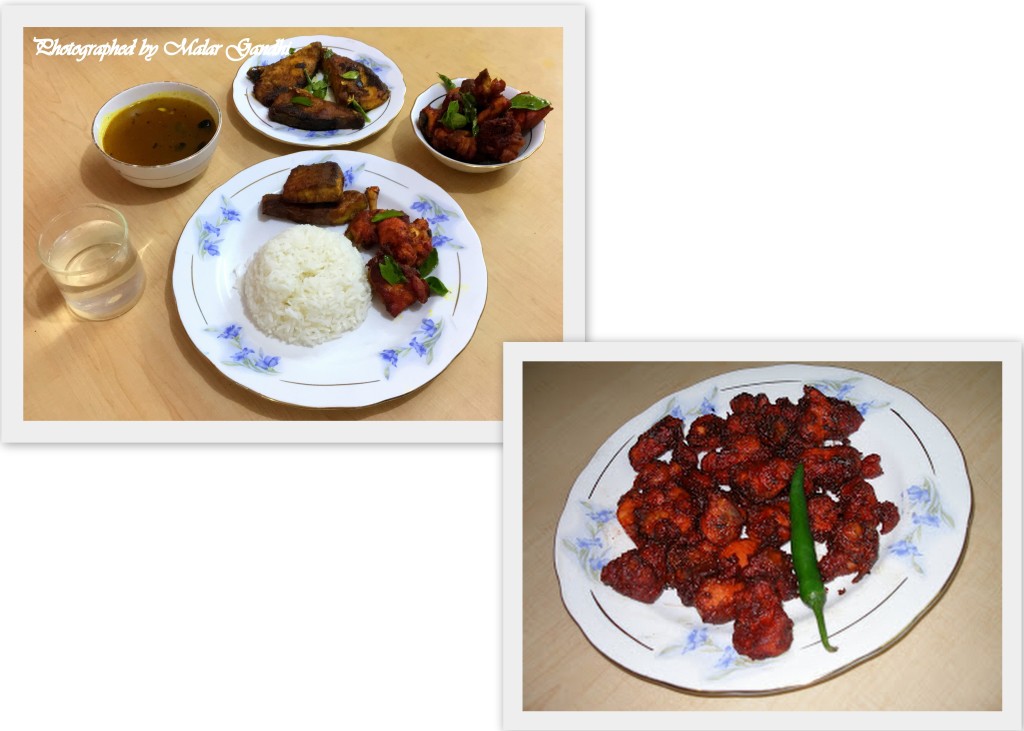 I do not know much about the legends of 'Chicken 65′s origination! It is simply assumed that chicken hatched in 65 hours is named as Chicken 65. Some say…it was developed by Indian Sepoys during 1965! The credit goes to number of spices added to the dish or number of chili peppers included… much to confuse…according to Samosapedia, its said that it originated in Buhari Hotel, where it was their 65th item on the menu!!! Let all this be aside…all I know is, its dangerously red and quite delectable to dig in:)
There is this tiny shop just opposite to CMC hospital, Vellore…where they serve up some awesome 'Chicken 65′! Oh yeah, they are incredibly good! What is even more surprising is…even doctors have it everyday without any guilt!!! But that doesn't mean that it has to be healthy!!! The preparation looks simple…they cater to customers needs like boneless, skinless etc. Its quite popular in the area…so, bit hard to resist it while passing by.

One of the best, I ever had.

Here you go, my lovely attempt…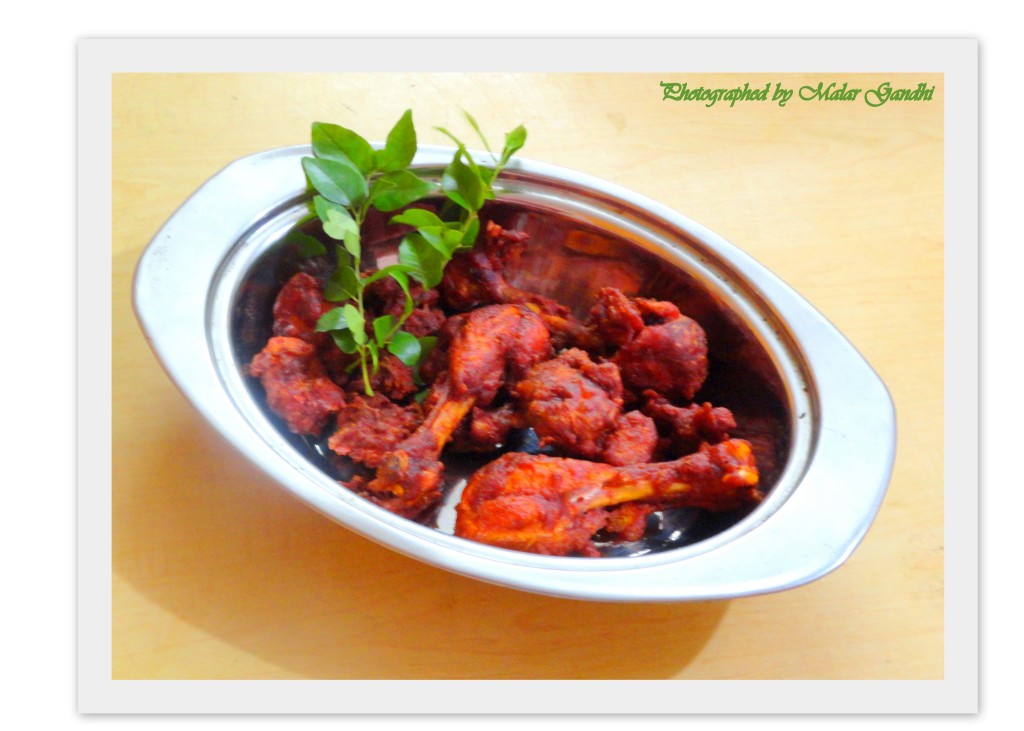 Ingredients:
Chicken(bone-in chicken thighs / skin-on, bone-in chuncks / boneless, skinless, chicken cubes)
Ginger 2-3″ minced
Garlic paste a tsp
Salt to taste
MSG 1/4 tsp (I think, they use generously in the stalls)
Soy sauce few spoons
Lemon juice few spoons
Corn flour a fistful
Red food color(organic would be fine)
Chili powder/ Kashmiri chili powder 2 spoons
White pepper powder 1 spoon
Black pepper 1/2 spoon
Cloves 3-4 powdered
Oil for deep frying.
Note: If you find binding the ingredients bit hard, try adding egg whites to the same.
Method:
Marinate the chicken with all the above mentioned ingredient, except oil and pepper powders.
Let this to sit for 2-4 hours / overnight.
Heat oil in a deep frying pan. When it is smoky hot, fry few chicken pieces at a time. Leave them over kitchen tissues for a while. Repeat the same for each batch.
Repeat frying the same for extra-crisp crust.
Sprinkle pepper while it is still warm and serve immediately.
Hope you will enjoy this with your friends and family, happy cooking.