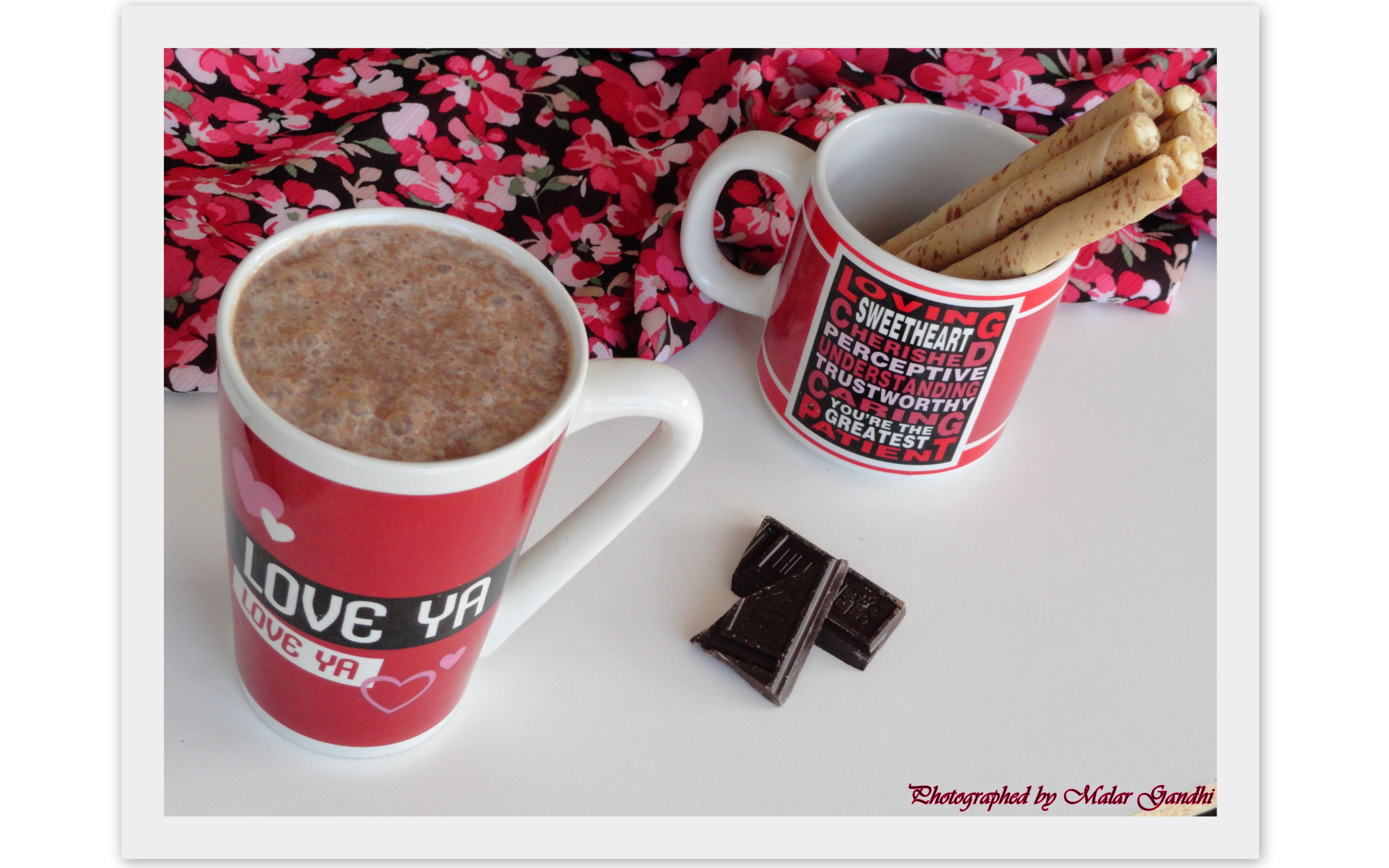 I love chocolates, and its quite obvious to everyone who knew me! Of lately, I want my cocoa-fix (read it like caffeine fix) in everything!  Of course, the branded ones comes in every combination that is possible n happen to like most of them. And if its of stronger and bolder flavor with more than 80% cocoa, just count me in.

Apart from that, I have been working to bring the flavor to next level. So, that I could enjoy my daily dosage, at least one shot for my 4′O clock sugar rush! When everything else fails on a crazy day…a reason to live drink it is! Here is my take on 'Chocolate Milk'.

There are many variations in the chocolate milk recipes, and the key to taste-factor is to use the original cocoa powder. For those of you, who love warm beverage, check this out 'Cocoa Drink'.
Ingredients:
4 tsp cocoa powder
2 tsp brown sugar
1 chocolate cube, melted
2 cups whole milk
1 banana
1 pinch instant coffee powder
1 scoop chocolate ice cream
Method:
Boil a quarter cup of water (or maybe even less than that), add sugar and cocoa powder to it. Allow this to dissolve completely, set aside.
Now, in a blender…add all the above mentioned ingredients (except ice cream) and blend them over high until frothy.
Serve chilled in a tall glass with a scoop of chocolate ice cream. Enjoy.