If a local Desi joint ignores to tell you this!!! Its probably my job to tell you! We put tradition, a bit of masala and stories in our cooking. And, thus the end result is a crazily delicious food! Just in case, if you are wondering…Is cous cous an Indian item? The answer is 'No'. But you see…we dramatically glamorize everything with spices.

So, there you go…my take on cous cous. I hope, you all like it.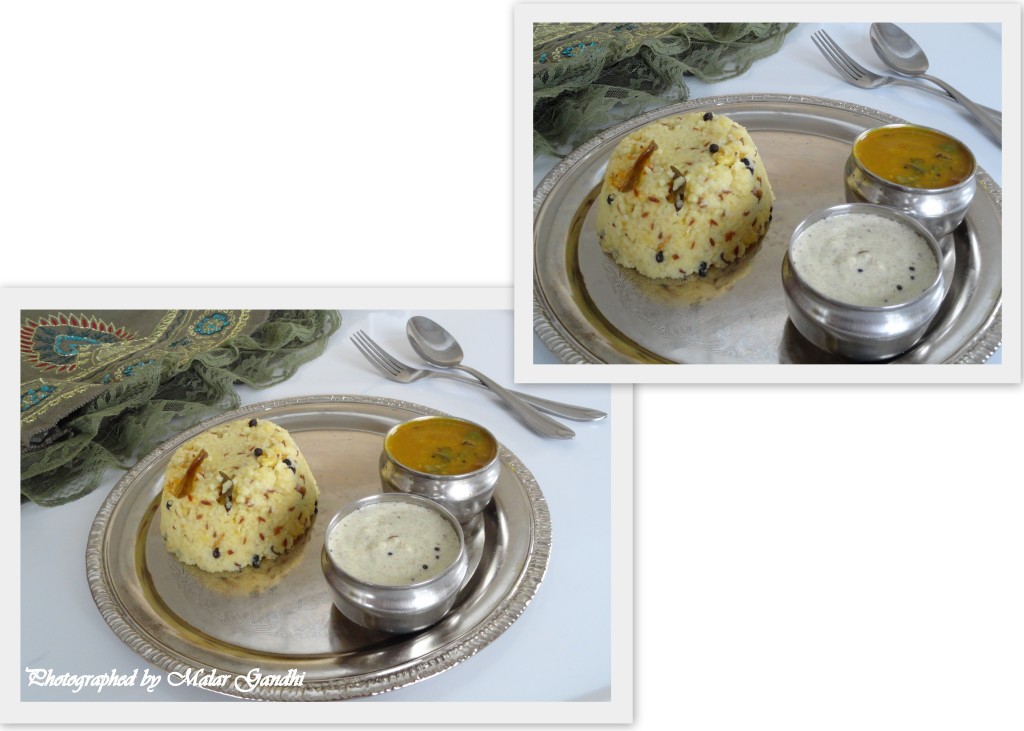 Ingredients
1 cup couscous
1/4 cup mung dal
1″ ginger, grated
1 tsp peppercorns
1 tsp cumin seeds
salt to taste
curry leaves few
ghee fer spoons
Method
In a shallow pan, heat oil. Add the spices and wait till they pop. Then add mung dal and cook till tender. Followed by couscous and three cups of water. Simmer and cook until it sucks up all the moisture. Fluff and serve steaming hot along with chutneys and sambar.