Time and fate works against me. This is the third time I am trying to post this recipe. Apparently something or the rather pops up and erodes the time. So, let me do this before that smidgen of inclination towards writing fades away in me! Moreover, chaos is kind of readily available these days at my home…until I decide 'Not to clean' or 'Move to mexico'. After all the vacuuming, changing linens and stowing away all the baby's toys. I realized…I finally got a minute to finish  up this post!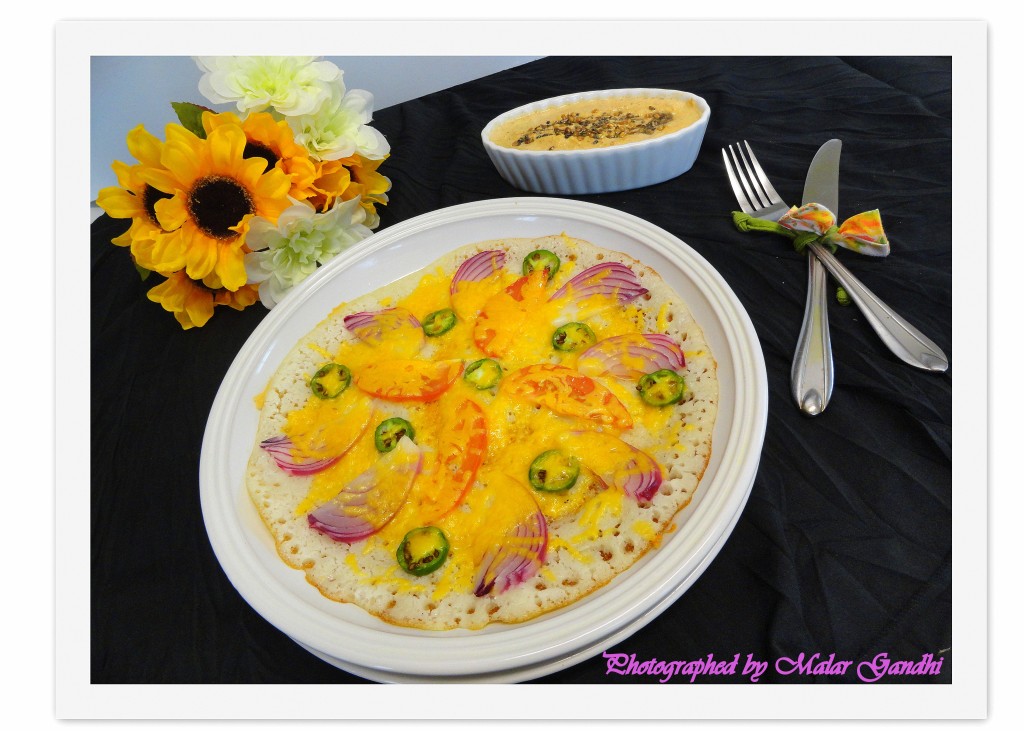 Ingredients 
1 cup dosa batter
1/4 cup tomato chutney
1 jalapeno, sliced
1 onion, sliced
1 tomato, wedges
few olives
1 cup grated cheese
oil few tsp
Method 
Heat up the griddle, make an uniform thickness dosa, smear it with tomato chutney and followed by arrange those sliced vegetables on top. Cover and cook briefly. Drizzle some oil and generous portion of cheese. Serve up warm with spicy tomato chutneys.