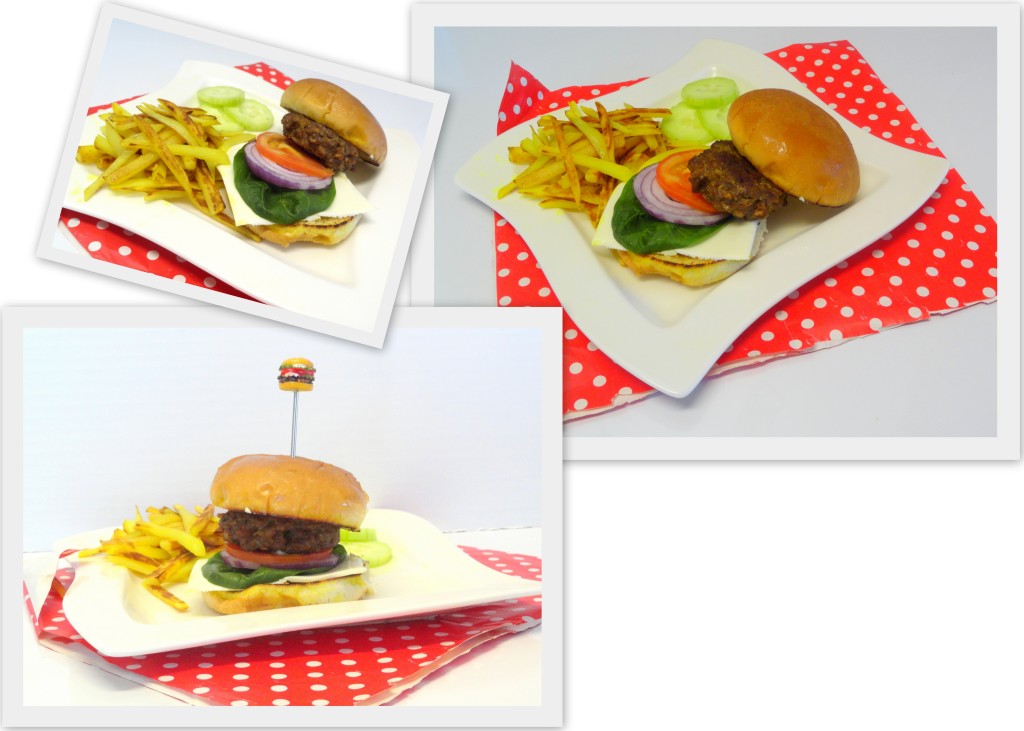 First of all 'Burger' is not for the faint heart, weak,  vegetarian Indians! The very sound of the word Cheese Burger (a.k.a) Ham Burger is so unorthodox to many!! And, of course…we Desis (Indians…the East Indians, I mean) have invented a quite a number of options for ourselves!  The meat is carefully replaced with aloo tikkis (potato patties), chole burgers (chickpeas burger), paneer burger…and what not! So, me too…kind of inclined towards this idea of creating a perfect Masala Burger to suit my family's needs. Yes, my very own style of Ham(less) D-A-M-N Burger.

How about that?
Note However, if you plan to skip the quintessential Indian spice blend in the patties (let God help you).
Recipe For Ham Burger

You'll Need 
1 cup minced goat meat
1 or 2 green chili, minced
1 tsp ginger-garlic paste
salt to taste
mint leaves, few crushed
1/2 tsp chili powder
1/4 tsp coriander powder
1 pinch turmeric
1/4 tsp garam masala
few cilantro leaves
butter
Method
Do mince the already minced meat, again. If it is super-smooth…go ahead and just pulsate!
Add all the ingredients to this and mix well…a food processor will do the job, right. Refrigerate this for couple of hours!
Form patties…roughly about half an inch thickness and lay it down on the cookie sheet.
Style 1: You can bake it for 20-30 minutes over 350 degrees Fahrenheit for a thorough cooking! Use a thermometer to check…if it done well on the core!
Style 2: Smear some butter on a cast iron pan, pan-fry the patties thoroughly over low-medium heat…until it is done. Its a lengthy process and the kitchen could get smelly…don't forget to turn on the vent!
Once, its ready…assemble all the burger needs and put this meat patty in. For a Desi touch, I threw in few spinach leaves, too.  Lol.

  Enjoy.