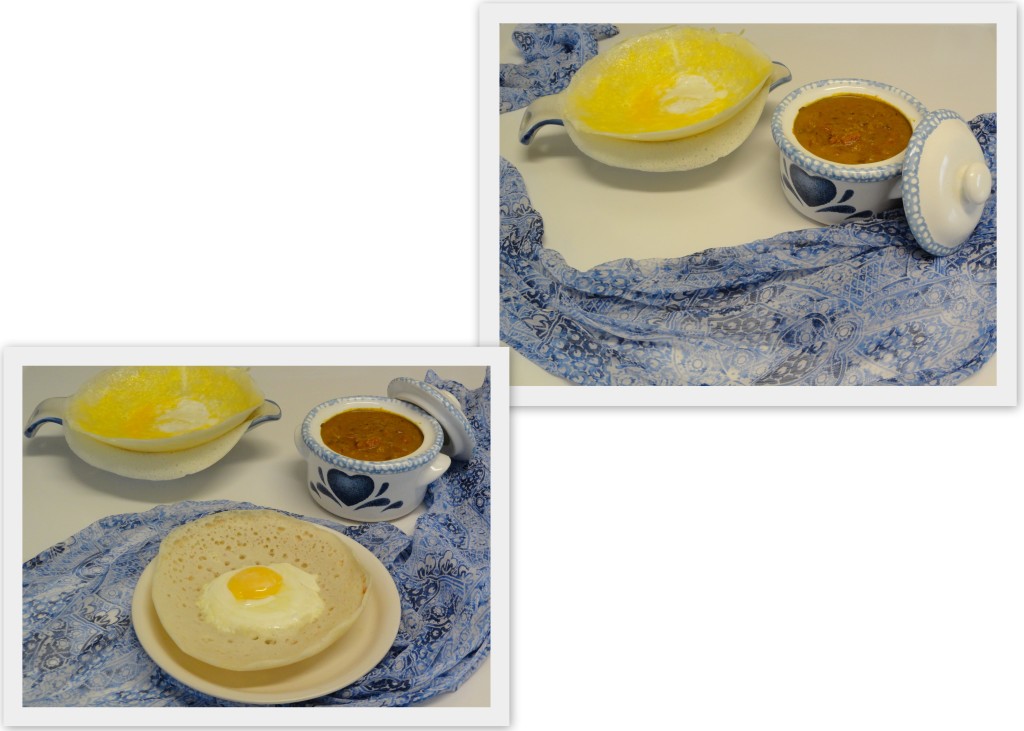 Its been so loooong that I don't know, where to start. I sincerely apologize for my disappearance. Hmmmm…I didn't do it on purpose. I hardly find time to blog or even to check my mails! But, this is really killing me. Especially when I have many recipes lying in my draft (all incomplete though).
I promise…I will put this food blog on my top priority and side track all my other hobbies very soon. Personally, I love blabbering over here too.

Ingredients
Method
Heat the appam griddle.  Pour in a ladle of batter and make a thick appam. Cover it with the lid for couple of minutes. Then, add an egg and cover it with the lid again. Wait for a minute or two and remove from heat. I prefer the yellow yolk to be intact on the appam…but its perfectly fine to even beat the eggs and add on to the appam. Either way, its good to eat. Enjoy.