This is a perfect appetizer for this cold weather. You can put it together with minimal fuss, so this is also a great dish to prepare on a busy working day. Its a flexible recipe…use any kind of coatings as you like. I rolled these squids in lemon juice, followed by all purpose flour (sprinkled with salt and white pepper) and deep fried it. And, the crunch from these tiny strips is a definite bonus.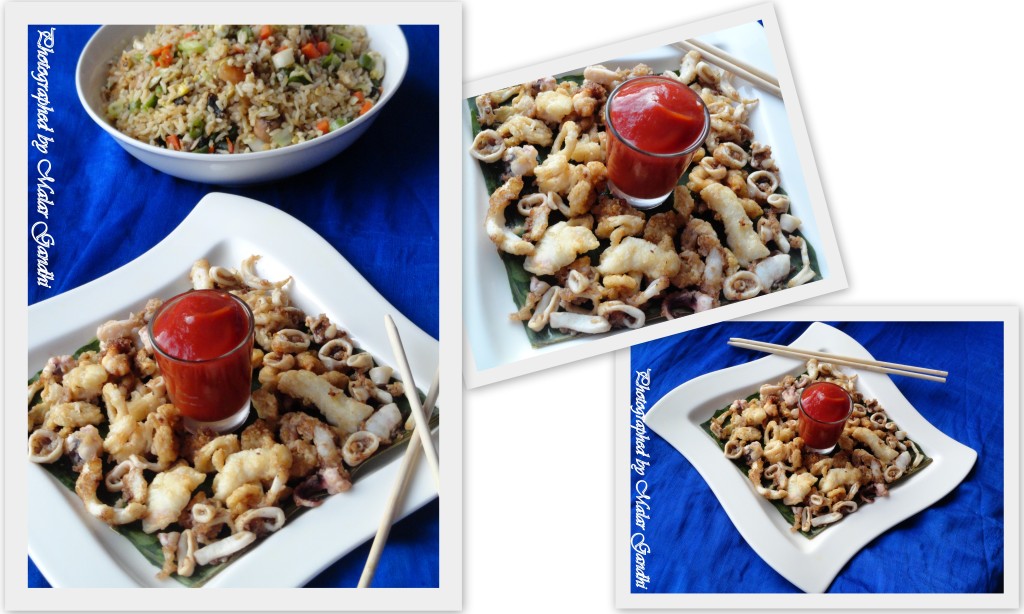 Ingredients
1 cup squids
few tsp lemon juice
salt to taste
1/2 tsp white pepper
1 cup all purpose flour
oil for deep frying
Method
Wash and clean the squids. Cut them into thin strips and rings.
Leave them in lemon juice for about 20 minutes.
In a wide tray, spread the all purpose flour and sprinkle it with salt and pepper.
Roll the squids in this flour until it coats well to all the sides.
Meanwhile, heat oil in a frying pan. Once it is hot enough…fry these squids till crisp.
Serve warm as an appetizer along with marinara sauce or tomato ketchup.