Mullangi Thayir Pachadi. Mulli Raita.
Here is an easy recipe of simple radish raita, that will also be a great side dish to your meal. Generally, I love cooking this salad during peak summer. Its crisp, refreshing taste lingers in my mind! And, the absolute freshness makes me to crave for it even now in this cold season! So, its no wonder…I fixed it very recently to go with some spicy curried rice. The recipe is quite easy, if you decide to grate these radish, however…if you wish, you could also julienne them.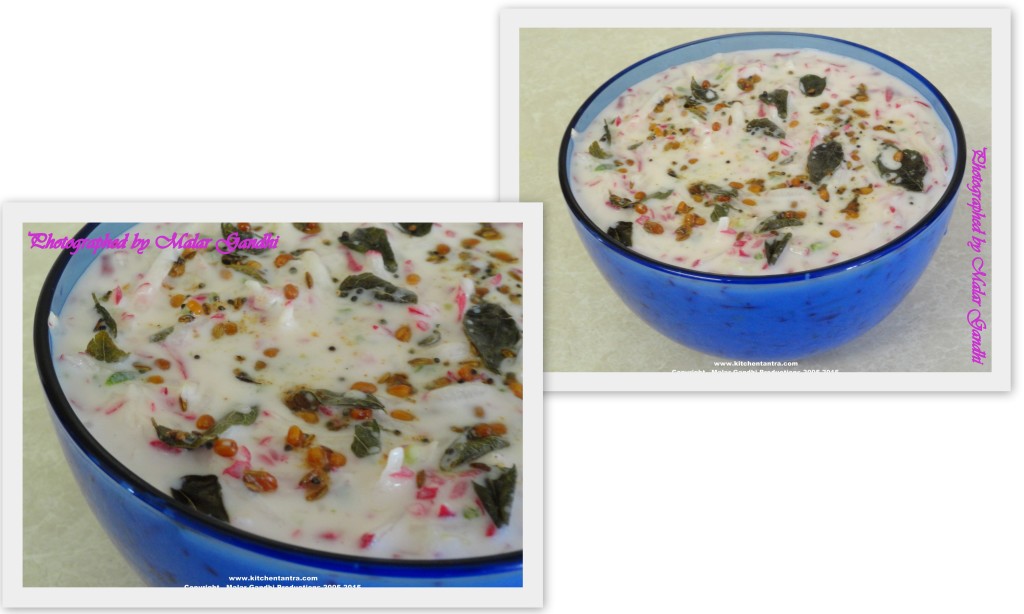 Ingredients
2 cups grated radish
2-3 green chilies, grated
cilantro leaves, chopped
salt to taste
4-5 cups of yogurts
Tempering spices
2 tsp of oil
Method
Mix everything together and top it with tempered spices. Serve chilled to go with your meals.