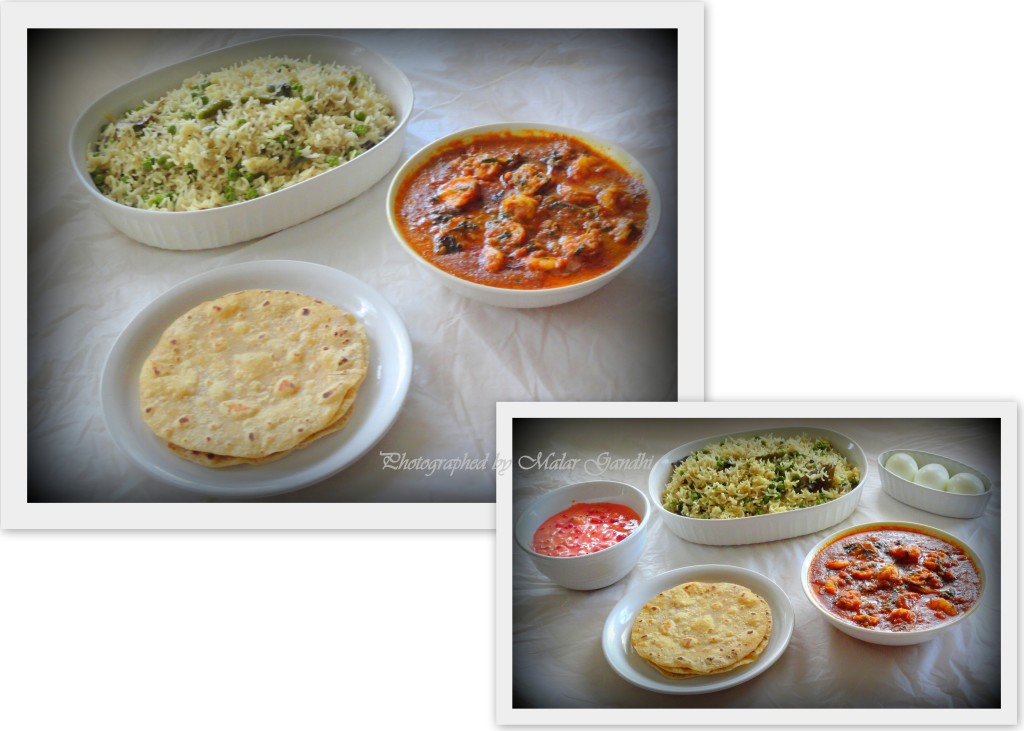 I am just wondering…how come, I missed to post this basic recipe! Its one of the common dish that we make almost every week. But, somehow…I left this to ferment in my draft for more than a decade! So, without much adieu…here is the recipe.
Ingredients 
1 cup basmati rice
1 cup shelled peas
3 green chilies, sliced
1 bulb onion, sliced
1 tsp ginger-garlic paste
1 bay leaf
1 cinnamon stick
3 cloves
1 cup ghee
Method 
In a wide wok, heat oil. Add all the whole spices. Then, add chilies, onions and ginger-garlic paste to it. Fry real good or until the raw aroma of it leaves the pan. Now, add rice, salt and green peas to it. Further add 2 cups of water. Cover and cook over medium heat. Then, fluff the rice a little and serve up steaming hot as a main course.