I can't believe…2016 is half the way through. Layers of experience, myriad emotions brushed on me. With each year passing by…I am trying to capture the best moment of my life to seal it for eternal happiness. As though time is running out…and, of course the time is indeed running so fast.
I have no exciting stories today. This time of the year is pretty rough on us. Its warm, humid and totally unkind. I am trying to avoid strolling and all sorts of out door activities…mostly glued to couch with phone. Otherwise, I did some cooking, especially the fun food to the little one. The rest of the time, I did nothing which actually turned out to mean a lot than a scheduled and structured day.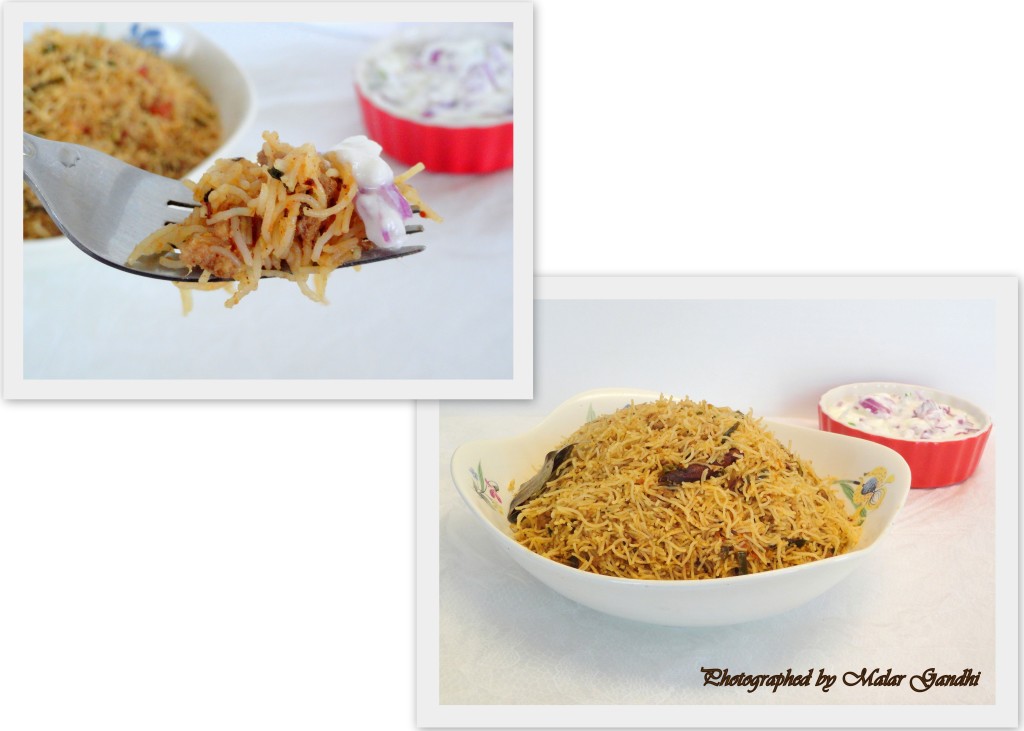 Ingredients
1 large bowl full – iddiyappam 

250 grams mutton kheema, cooked

3 green chilies, sliced

1 onion, sliced

1 tsp ginger-garlic paste

1 tomato sliced

10 mint leaves

few cilantro leaves

1/2 lemon juice

salt

1 tsp chili powder

1 pinch of garam masala powder

1 cinnamon stick

3 cloved

3 cardamom pods, crushed

1 bay leaf

1 star anise

1/2 tsp fennel seeds

1 cup ghee
Method
Cook minced meat till tender and set aside. In a wide wok, heat ghee and add the whole spices. Followed by chilies, onions and ginger-garlic paste. Fry till aromatic. Then, add tomato, cilantro and mint leaves to it. Wait till the tomatoes are pulpy. Further add cooked meat to it. Plus powdered spices. Mix well and fry it over high heat. Let all the moisture be gone. Now, add the iddiyappam and stir-fry over heat. Once it gets coated with oil and meat, remove from heat. Serve up warm with chilled raitha. Enjoy as a main course meal.