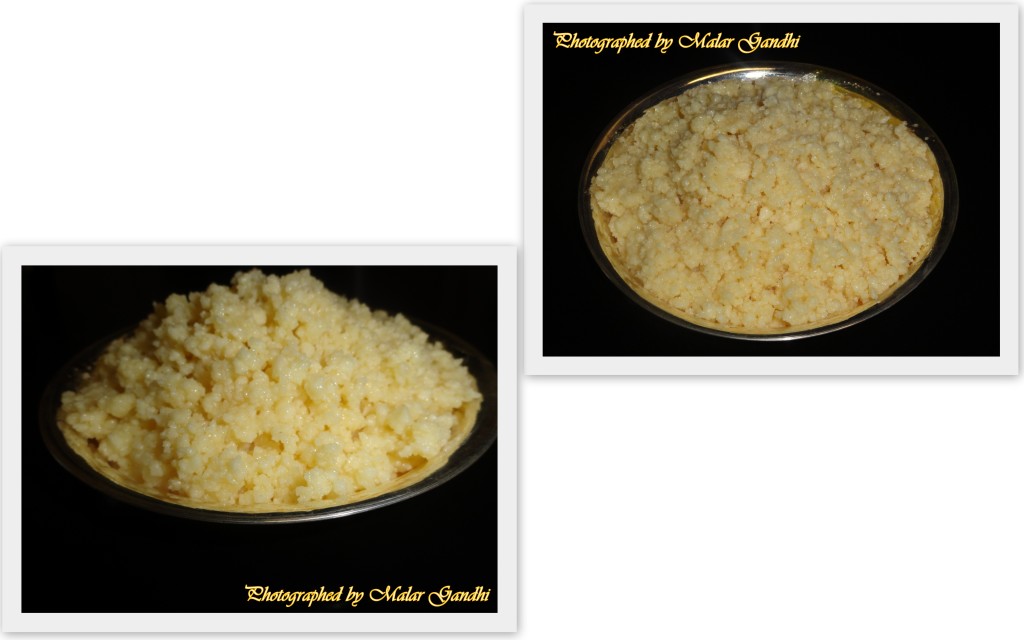 Milk and milk based desserts were part of my childhood routines. I have always had special likings for those Bengali sweets (which deserves an entire new post)! Apart from that, my sweet memories of 'Milk Kowa' is like this: pearly white, grainy and melt in mouth kind. Whenever the cravings kicks in, its kind of cool to fix this recipe in minutes. The whole milk gives a rich creamy flavor and a decadent punch. Though, the low fat milk would be a nice alternative…I wouldn't recommend you to use it!  As the sweet will lose its magic.

Trust me, you will be absolutely thrilled to go by the thumb rule.
Ingredients
Method
Boil the whole milk and split it with lemon juice. Once the milk protein and whey separates completely, remove from heat. Now, run this over a fine-mesh colander and drain the whey. Reserve just half of the whey liquid and discard the other portion(or you can save it for some other recipe).
Heat sugar and whey together and prepare a strong sugar syrup. Further add the cardamom plus solid milk to it. Keep stirring over medium to high heat until milk kova is achieved.
Garnish with saffron strands. Serve chilled as a dessert.