My blind love for spice and heat is already quite remarkable in this web space! So, it wouldn't be a surprise…if I present a tongue-stripping recipe for you, today! Or will it? You ever heard of "Thuvar Lilva Biriyani". I just whipped a crock pot meal and named it so.

Sounds strange, right? See, its not that bad…having a vegetarian life-partner, afterall! I am getting all creative.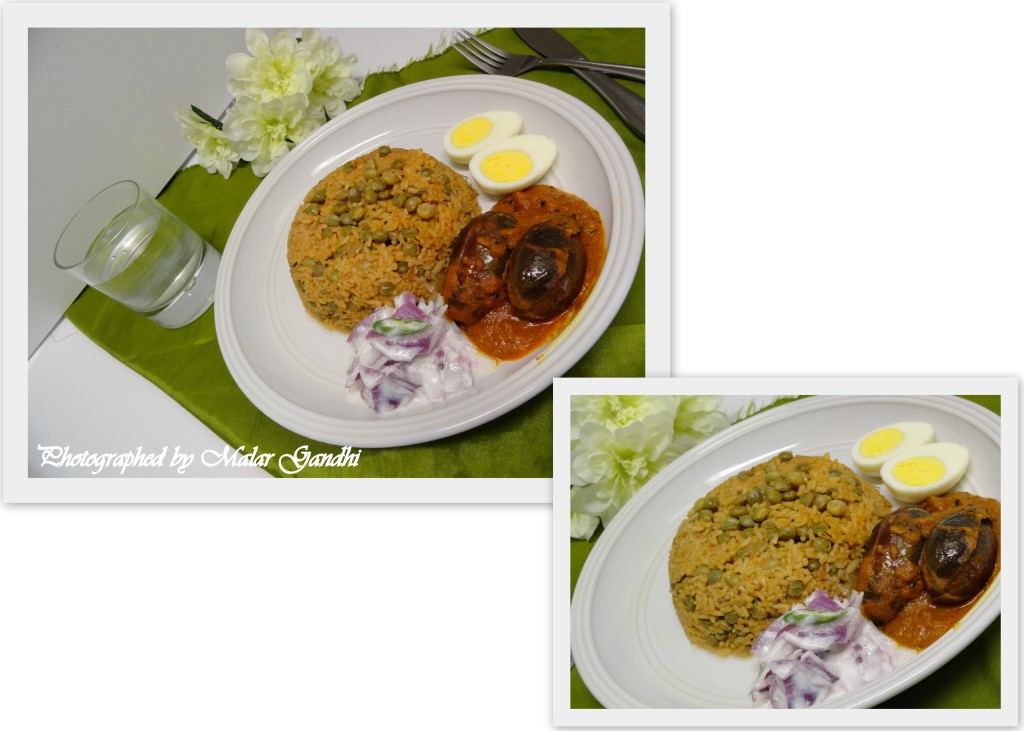 Ingredients
`1 cup shelled thuvar lilva (

pachai thuvarai

)
1 cup short grain / long grain rice
3-5 chilies, sliced
1 onion, sliced
1 tsp ginger-garlic paste
1 tomato, sliced
1/4 cup yogurts
1 lemon juice
salt
1 tsp chili powder
1 bay leaf
5 cloves
1 cinnamon stick
5 cardamom pods, crushed
1/4 cup ghee
Method
In a wide pan, heat ghee. Add the tempering spices and followed by chilies, onions and ginger-garlic paste. Saute for few minutes.

Then, add tomatoes and shelled lentils to it. Cover and cook for few minutes. Further add salt, chili powder and the rice. Add enough water, cover and cook till it is done. 

When the rice and lentils are tender, fluff the set-up and remove from heat. Serve warm as a main course.