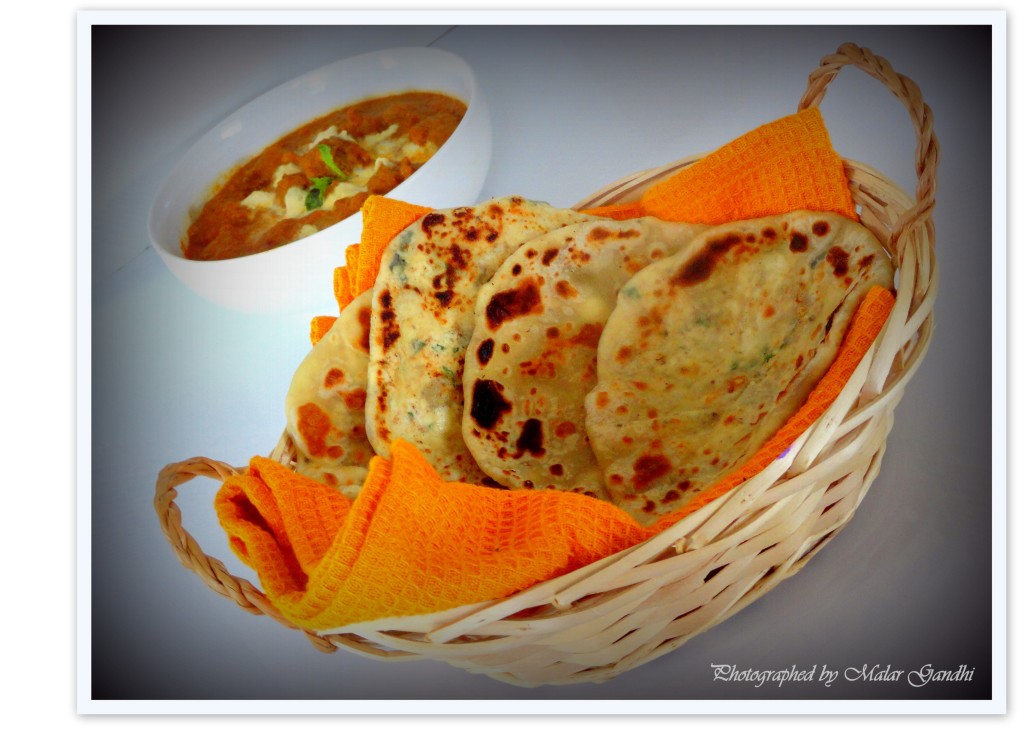 Much like armies, many travelers march on their stomach. And, it was certainly true when I visited my homeland, India. All my trips were defined by food. To me…especially, the real culinary fun-fare just lay on a rarest occasions and in the far away cities. When you're care-free (traveling) and the burden of cooking and feeding your family is taken off your shoulders…its a mental relief. The very thought…makes every morsel taste better than ever. And, the food experiences during these journeys is like listening to a fine symphony – one meal followed by another…without your personal effort. Wow. So, during one such rare time…I happen to taste this Paneer Paratha…am not saying its new to me. But, the feeling of satiety was much more incredible this time. Yep, mommy-hood does that to you!
Ingredients
soft chappathi dough
1 cup grated paneer
pinch of salt
pinch of pepper
pinch of grated red chilies
pinch of garam masala
1/4 ginger-garlic paste
few mint leaves, minced
ghee / butter – as you wish
Method
Mix all the ingredients together (except oil and dough). Set aside.
Roll the dough into thin chappathis. Place a spoon full of the above mixture, cover and seal the edges. Now, roll them down into thin parathas. Repeat the same for the remaining dough and the mixture.
Then, heat up the griddle, smear enough butter and toast these parathas until golden brown. Serve warm along with curries and raithas. Enjoy.