Other Names Sawa Millet Pongal. Sweet Millet Pongal
At some point, we have to admit the truth. Yep, I am being bit lazy lately. Its not that I am cooking! I am ain't clicking. The props that I've got from the thrift stores have began to gathe dust. So, finally…I am compelled to do at least a basic click. So, here is my humble take on old world style little millet pongal.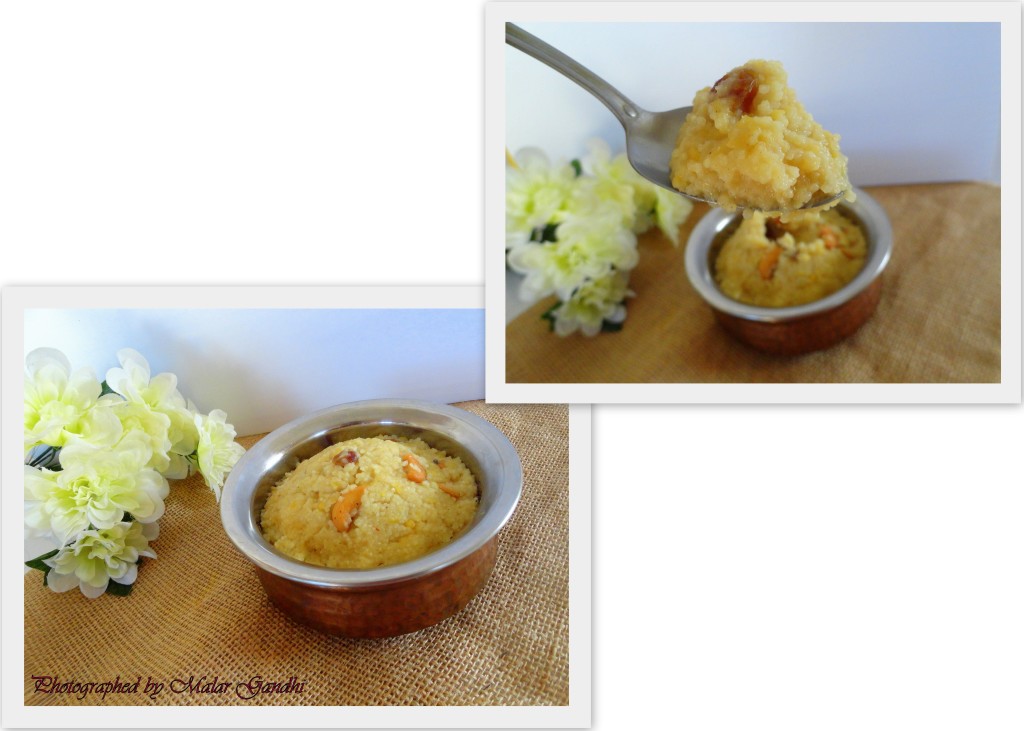 Ingredients
1 cup sawa millet
1/4 cup moong dal
1 cup jaggery
3 cardamom pods, crushed
pinch of raw camphor (edible)
2 cups of milk
10 cashew nuts
1 fistful raisins
1/2 cup clarified butter
Method  
In a wide wok, melt ghee. add cashew nuts and raisins to it. Wait till it pops, set aside.
In the same pan, add lentils and fry it a little. Then add enough water and cook till tender.
Once the lentils are soft and mushy, add millet to it. Further add two cups of milk too. Cover and cook till tender.
Add jaggery to the same and mix well. Finally add the fried nuts and raisins and remove from heat.
Serve as a main course or dessert.