I have got this lists n lists of endless recipes that I wanna try. When it comes to mealtime, inspiration is never a problem, here! We all know I have an addiction to cookbooks! But, it doesn't stop there…then you throw in other recipes I come across and the list is just too long to ever completely tackle.This is really great sometimes – it's nice to never really feel like that I don't have anything to do! But sometimes, there is just so much that some recipes get lost in the shuffle. Like this Chinese Spring Roll recipe.
Forget take out meals. Try this at home, then you will absolutely love it. Crispy outer layers, vegetables in a hot and sour-sweet sauce. What's not to love?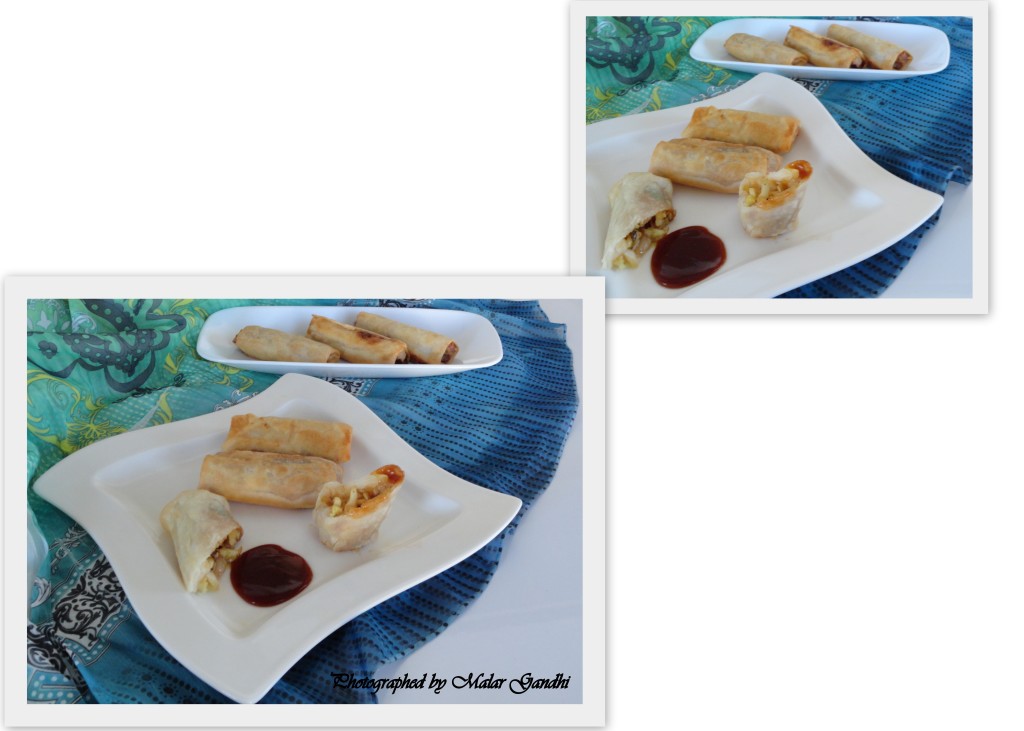 Ingredients
4-7 spring roll wraps
1 cup mixed vegetables (thinly sliced)
1-2 green onions, sliced
a pinch MSG
2 tsp thick soy sauce
oil for deep frying
Method
Saute the vegetables in soy sauce. Add a pinch of MSG and top it with green onions. Allow this to cool. 

Now, place a spoon full of veggies in the middle of the wrap and fold through! Seal the ends and set aside. Repeat the same for all the remaining wraps. 

Heat the oil and when it is smoky hot enough, fry these rolls until golden. 

Serve up warm along with your favorite sauce. Can be treated as appetizers or even a snack.