Kanji (Porridge) can be enjoyed daily. However, we tend to look back to such recipes only when time compels. Like…when flu strikes! When nothing else taste right, its the savior recipe when we are sick.
For kanji, traditionally they pair at least two grains and tad bit of spices…such as tymol, cumin, garlic, pearl onions in my home.  The recipes vary with each grain of choice! And, many such combinations are great therapy to reduce total serum cholesterol, relieve food stagnation, reduce inflammation, drain excess dampness, or even calm our senses.
The classic kanji preparation calls for one part of grain with as much as ten cups of water.  Bring this to rolling boil, and let it boil for ten to twenty minutes. Simmer and cook for about an hour, more or less, until super thick and creamy kanji is achieved. I prefer big enameled cast iron pots to make kanji. So, here is my humble take on basic oats kanji today…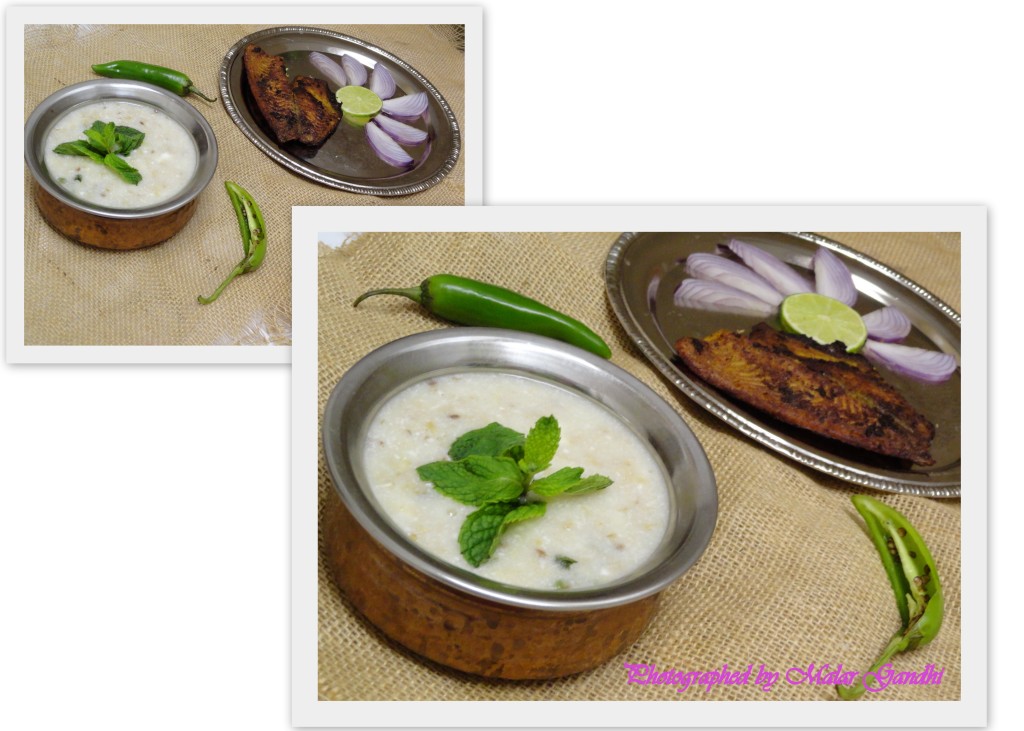 Ingredients
 1 cup oats

3-5 pearl onions, chopped
1-2 green chili, minced
1″ ginger, grated
1/2 tsp cumin seeds
1/4 tsp tymol seeds
few mint leaves (optional)
salt
1 cup sour yogurts
Method
Cook oats with plenty of water. When they turn mushy, add all the ingredients (except yogurts) and continue cooking. Then, turn off the heat and add sour yogurts to it and mix well.
Serve as a semi-solid liquid food to the invalids or in general to everyone. It can be relished with fried fish, pickled vegetables or with fryums.
Wish you speedy recovery.

Adios.