When most of us think of Tamil Nadu, we think high tide beaches, lush paddy fields, bustling noise, movie theaters! Those thoughts may be accompanied by Ilaiyaraaja's music all over the places your mind travels. And, if you're primed on the food, the conversation usually begins with the mind boggling variety of tiffin items that each eatery place boasts. But, culinarily speaking…Tamil food, home to dishes and flavors is the best…you won't find anywhere else. In fact, while there are more South Indian restaurants outside India than ever before, but its one we don't give enough credit. If you're planning on to taste the real flavor, you need to know the culture more. Yes, I strongly believe so. For example, a simple fried fish dish it may sound…with only few basic ingredients…but, its absolutely out of this world, when we make it. Yeah, try this and lemme know your opinion.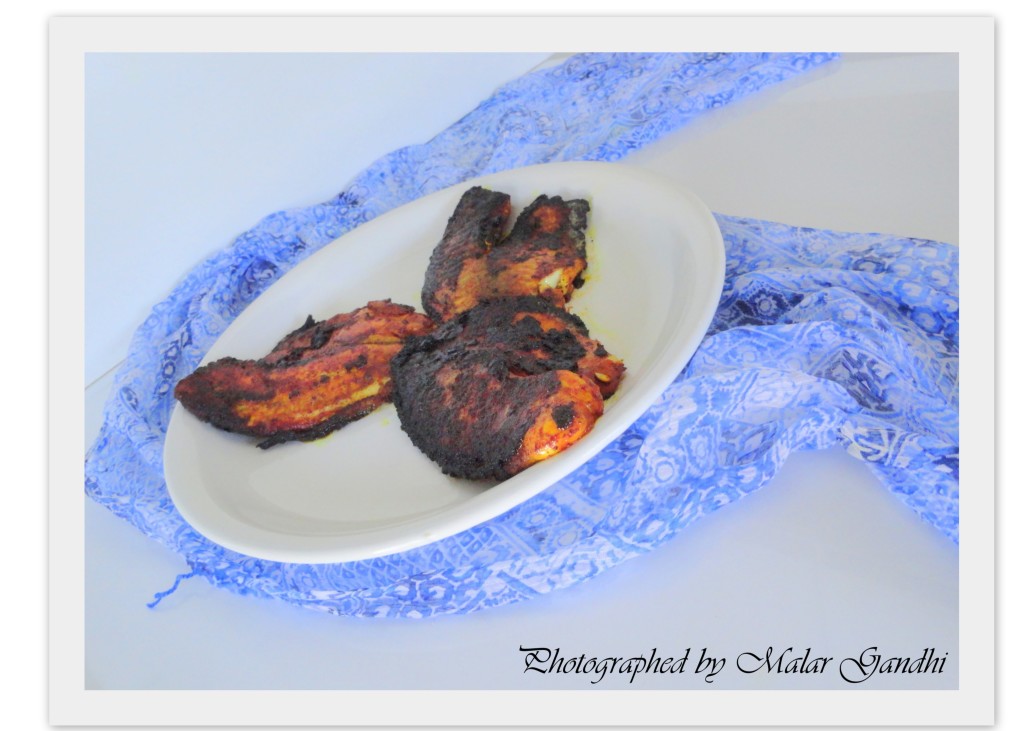 Ingredients
3-4 tilapia fillets
salt to taste
1/4 tsp turmeric
1/2 tsp chili powder
1 lemon, juice
oil for pan frying
Method
Mix all the above items (except oil and fish) and baste it over the fillets, leave aside for few minutes (or few hours).
Heat up the pan and add oil, when it is hot enough…arrange fish fillets onto it. Cook both the sides until reddish brown and crisp.
Serve warm along with rasam rice (that's my personal choice). Enjoy.