My cooking saga is complete for the century! Yes, I mean…I am done for the day.

Actually…two days!! Well, who is counting…lemme say at least for a week, okay! I cooked enough  intentional leftovers  food to be later treated as real deal for the next couple of days or more! Isn't that something! So, now…I intend to relax and use this free time to update my blog, which has now three genuine readers (including myself).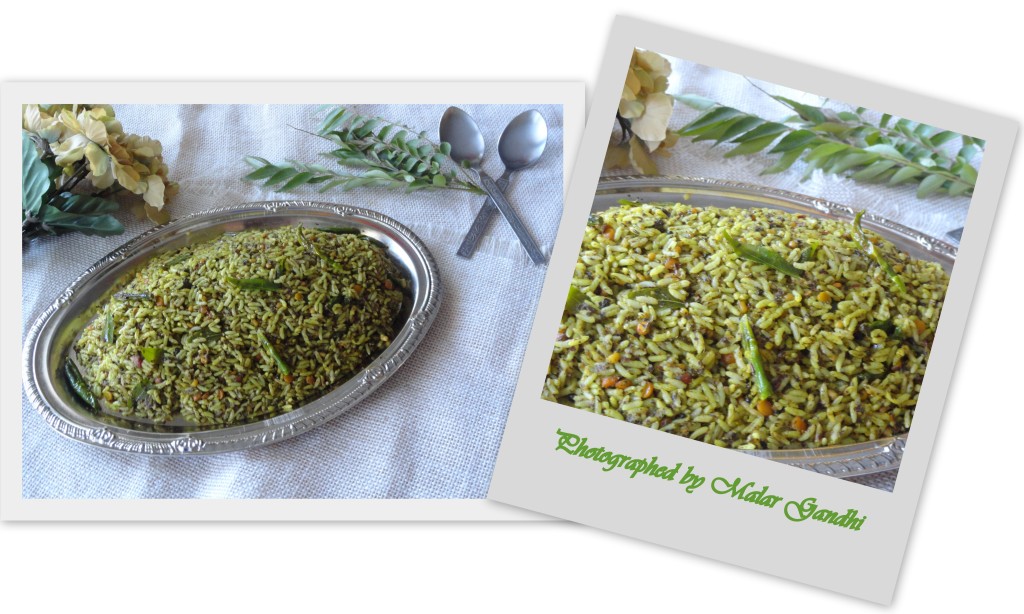 Ingredients
2 cups cooked rice
1 bunch red sorrel leaves
salt
1/2 turmeric powder
Dry Toast & Grind
2 Tsp chana dal
5 red chilies
2 Tsp coriander seeds
1 tsp fenugreek seeds
few curry leaves
To Temper 
1/4 cup sesame oil
1 tsp mustard seeds
1 tsp cumin seeds
2 Tsp chana dal
2 Tsp urad dal
5 red chilies / I used green though!
curry leaves
Method
In a wide wok, add a spoon of oil and saute the greens, once it wilts…wet grind it to paste, set aside.
In a wide vessel, spread rice and turn in this above paste, followed by ground spices and tempered ingredients.
Mix well and pack them up in a compact vessel for couple of hours. It will enhance the flavor.
Then, serve forth. Enjoy.