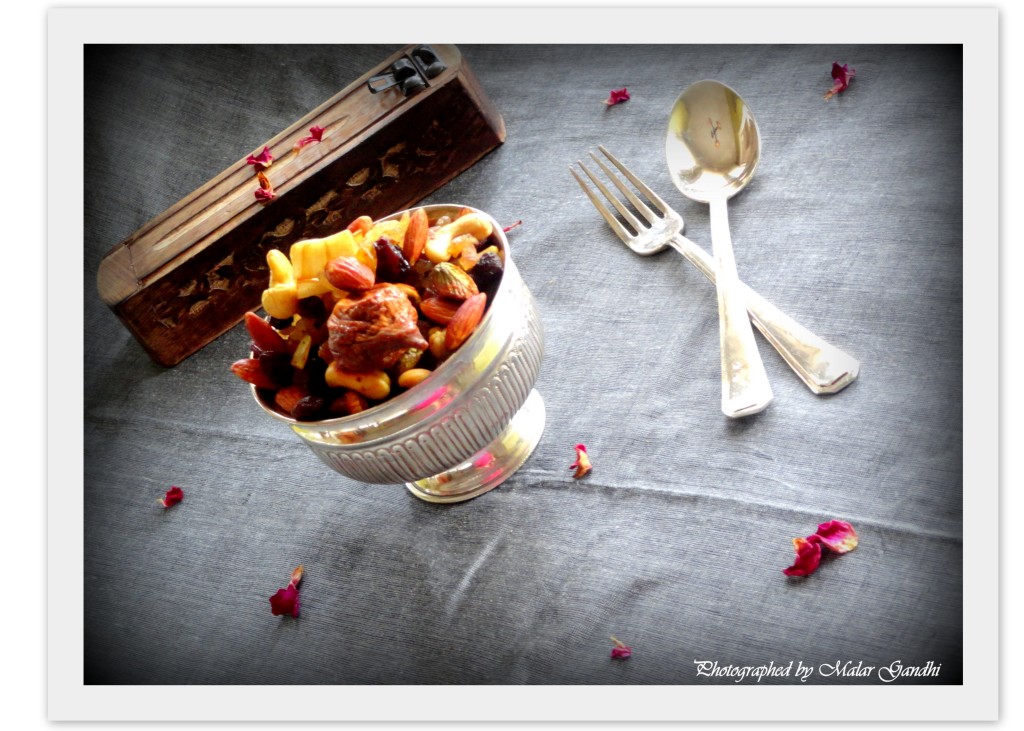 True cooking without handheld smartphone videos and plethora of food blogs to lean on! Hmmm, hard to believe, right? Looks like…I am still in the wonderland! I pretty much rely on the wisdom of culinary skills that has been passed on through generations! Just…close your eyes…dream back to your childhood, recall the fainest aroma that triggers your taste buds! That's the kind of recipe, I try to fix these days.

So, no…trial n error dishes. Something that the soul craves! And, one such recipe is this "Shufta" – my childhood favorite snack. Here you go…
Ingredients
almonds
cashew nuts
pistachiops
raisins
dates
figs
lump sugar
coconut pieces
paneer cubes (Indian cottage cheese)
cardamom powder
saffron – few strands
ghee – clarified butter
dry rose petals
Method 
Heat ghee and fry paneer and coconut pieces a little bit. Then, followed by dry fruits and raisins. Give a quick heat to loosen up their moisture. Then mix with all the other ingredients. Let this sit over the counter. Then, serve forth as a dessert.