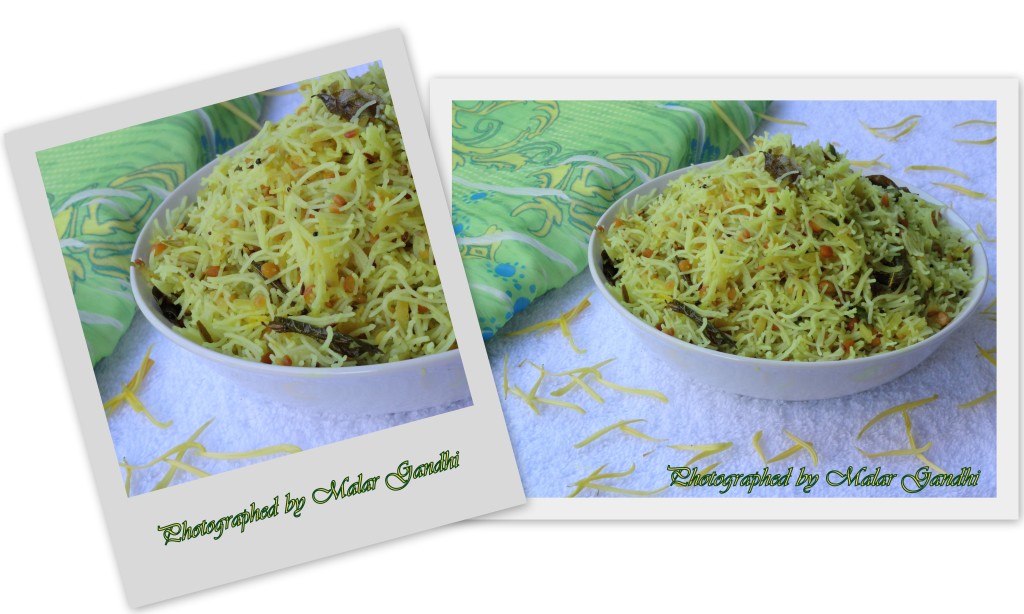 Two kinds of food exists in my household. Number one is something, that is well known to everyone…the authentic kind.  For which, I ruminate n ferment the idea for a prolonged period of time! And, process it slowly…by procuring the ingredients, crockery or whatever! And, finally…(on some auspicious moment)…pull myself together to fix it!! Since, I have already overrated the outcome…even the (near) perfect dish wouldn't escape the wrath of criticism.

The other kind is pretty simple. Its not something I wanted! Or anyone else demanded it! And, I have no intentions to make it!  But, you see… there are certain stuff lying in the pantry and I wanted to use them up! No great expectations at all. Well, when it turns out into something nice, good or even heavenly  (for which I would name, eventually)…you will be in cloud nine.

Now, even the most nitpicking food nazi will end up saying "wow" to your dumb effort.

Here is one such recipe:  I made out of  necessity. I had enough leftover rice noodles and an untouched mango in the refrigerator…so, the dish of 'Mango Sevai' was born, instantly. And, guess who complimented me?
 Ingredients
1 large bowl cooked rice noodles
1 cup shredded mango
salt
pinch of turmeric
1 tsp mustard seeds
1/2 tsp cumin seeds
a pinch of asafoetida
2 tsp chana n urad dal
1-2 green chilies, sliced
1 inch ginger, grated
few curry leaves
2 Tsp oil
Method
In a wide wok, heat oil. Temper the spices, followed by chilies,ginger and mango. Add salt plus turmeric. Toss the cooked rice noodles and stir-fry briefly or until oil coats to all the sides. Serve warm.