Biriyani is the only Special Dish that certainly puts everyone in celebration mood! The flavors gathered from different spices brings forth the primal gratification. When you have to treat your significant someone, Biriyani is the only choice. And, if he/she happens to be a hardcore Biriyani lover…I bet, its gonna be ecstasy.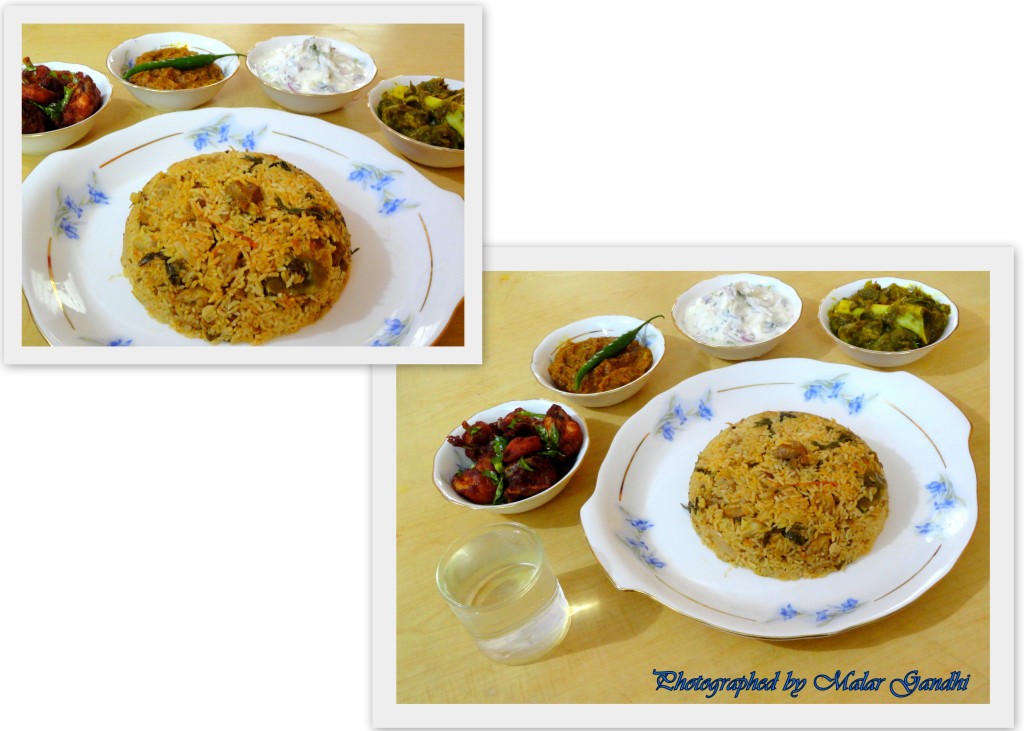 When it comes to Biriyani, there are only two types (in my opinion). One, the Raw Ready To Be Cooked and second, The Well Done Biriyani. Okay…lemme be bit clear. Of course there are hundreds of variety in Biriyani. But basically only two styles in making it. 1. Mutton Biriyani with More Meat and 2. Chicken Biriyani with Leg Piece. Take it or leave it. Its ours.

And, If you see anyone ask for Egg Biriyani or Veg Biriyani…kick them out! No…I mean, seriously…kick them out of your life, even if it is your own spouse for that matter! So, never compromise on Biriyani for friendship!
Well, its absolutely no exaggeration, only people who has great deal of love with Biriyani can express the depths of what it will lead you into. Regardless of what they taught you to eat as a child and what your reservations are for food, Eating Biriyani Daily and Often is the only thing you could do Happily Ever After.

And, here is my take on Mutton Biriyani. Oh yeah…I had Great Fun Cooking Biriyani for Myself and to My Significant Other, during my India trip (last month)! Should I even tell? Oh my my…it was Heaven, Pure Heaven.