A. K. makes good salad and vegetable stews. It's all well and healthy. But, I don't always want healthy meals, you see! Yeah…especially after a loooong day wrangling the little one.  I want more along the lines of comfort food! Scratch that. I always want the Comfort Foods. Skip the leaves…add more meat, please. And, do you think…he would ever listen to me?! That's why…I rule this kitchen! For a craving soul – mince the meat, add some malai…dip in the curry. Life. Life is worth living. Relax…n…Enjoy this recipe, folks.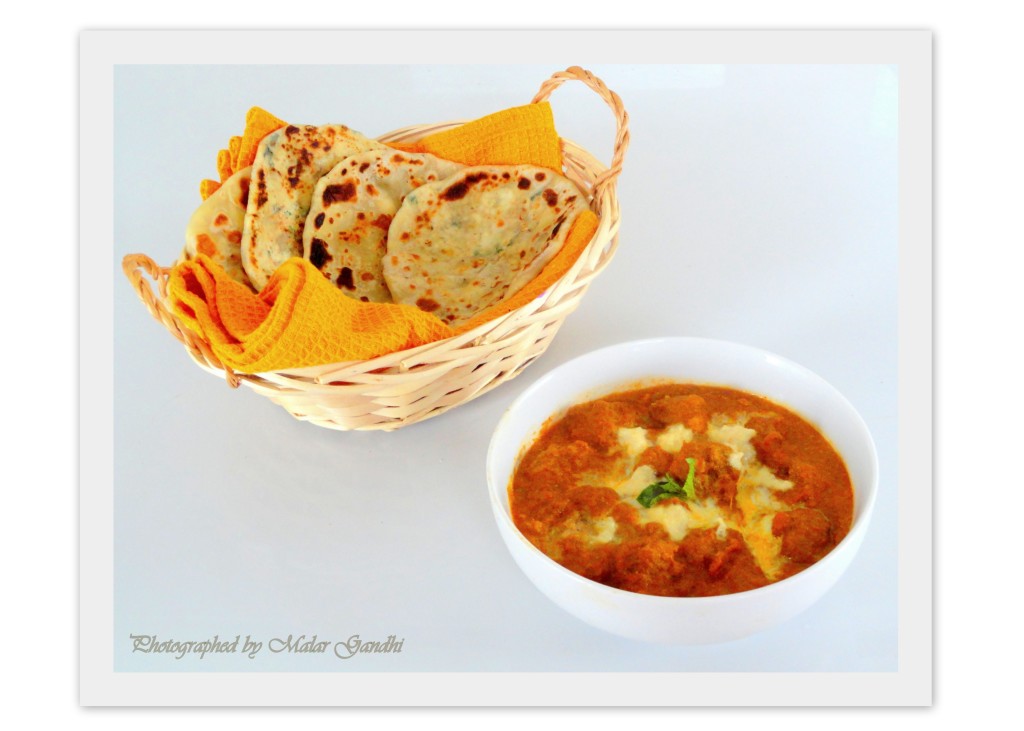 Ingredients
Meat Balls 
1 cup minced meat
1 tsp ginger garlic paste
salt
1/2 tsp garam masala powder
mint leaves few
cardamom powder
Curry 
1 onion paste
1 tsp ginger-garlic paste
2 tomatoes, crushed
1 cup beaten yogurt
salt
1/4 turmeric
1 tsp chili powder
1 tsp coriander powder
1 pinch garam masala
1 cup malai
ghee
Method
Prepare a smooth meat balls by mixing all the ingredients together – step 1 ingredients.
In a wide wok, heat oil. Add onion paste and ginger-garlic paste to it. Fry real good. Then, add salt, turmeric and chili powders to it. Stir-in tomato puree, cover and cook.
Once the curry thickens…add the meat balls to it. A reasonable size would give an uniform cooking thoroughly. Never load your curry…let it have enough room for the meat to get cooked with the moisture from the curry.
Then, add the beaten yogurts to it and remove from heat. Garnish with fresh cream and mint leaves.
Serve to go with your pilaf dishes or rotis. Enjoy.