Also Known As Indo French Fries. Finger Chips. Potato Fries, Freedom Fries, Curried Fries. Spicy Masala Fries.
Lately, I have been obsessed with fusion cooking! I know, I haven't shown any proof to you all for this claim, yet! Well, in the process, I have discovered a short cut for Indianizing everything that comes to my hand. Adding tad bit of chili powder, a dollop of ghee, tossing with Madras curry or spicing up with garam masala…Rest??? leave it alone.

These kind of experimentation happen only on Fridays, to make things deliberately worse and take off to the nearby restaurants.

But, occasionally it would also turn out great and ruin my plan.

Never mind, either way a fabulous meal is around to dig-in.

To cut the long story short, I made these Spicy Masala Fries on the other day, and it was just fabulous.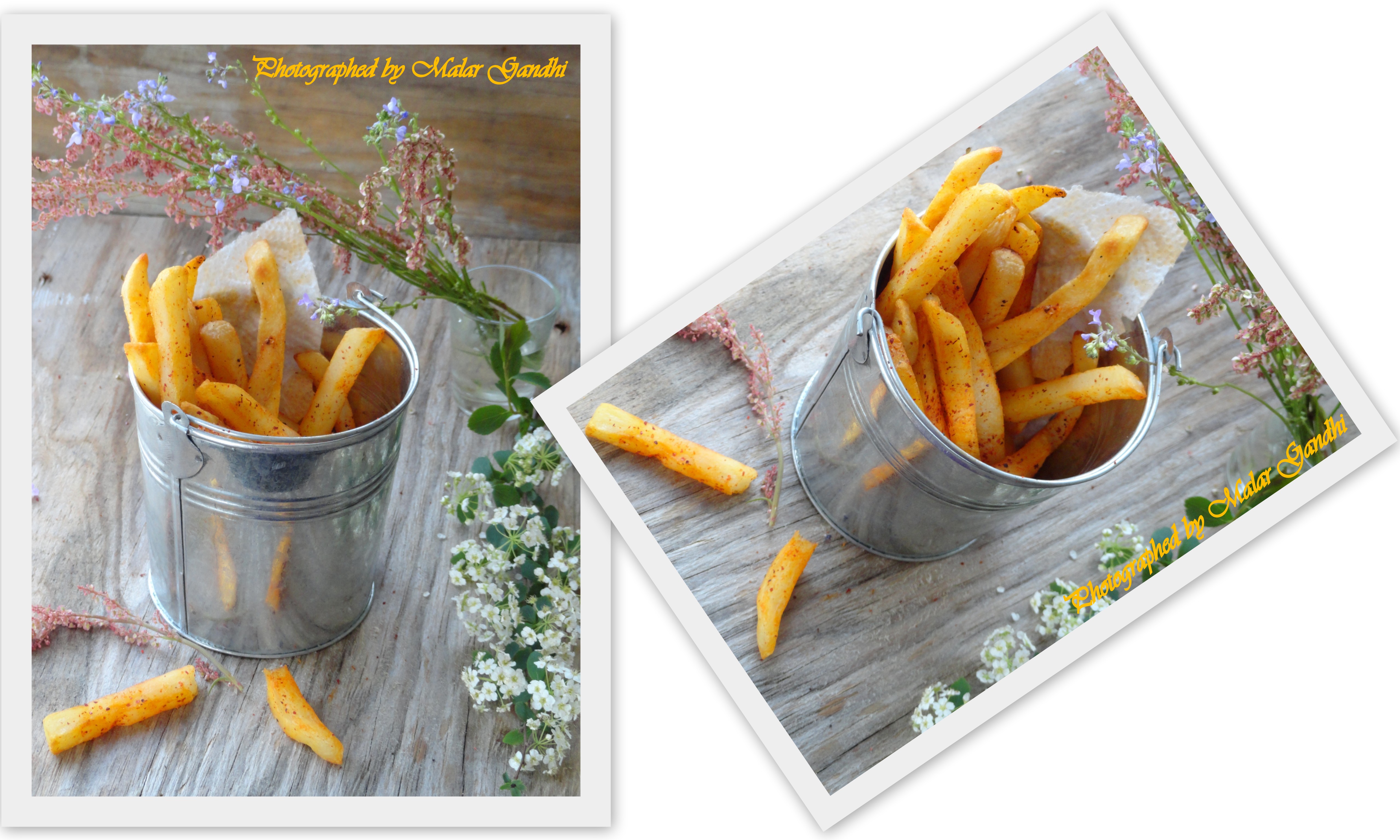 Ingredients
1 bag frozen french fries
1/4 tsp garlic powder
1 tsp chili powder
a pinch of garam masala
curry leaves few
Oil for deep frying
Method
In a wide wok, heat oil and fry these french fries as per directions. Then toss all the above mentioned ingredients to it until it coats uniformly. Serve up steaming hot as a snack along with mint chutney if possible.