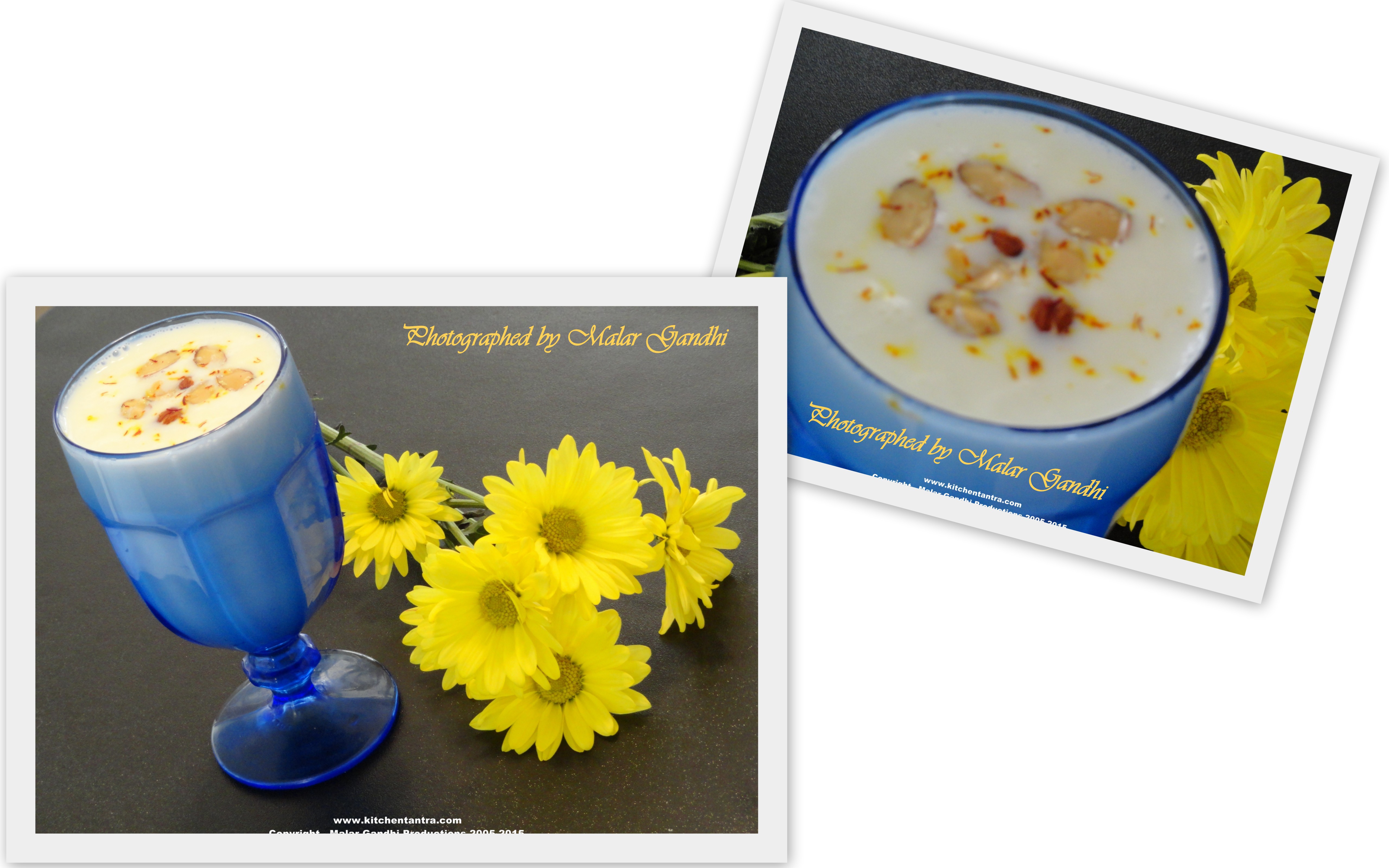 Dinning in a Punjabi way?! Then, finishing your meal with a tall glass of lassi will make it complete.
This quick-fix yogurts based drink has become my favorite post-workout drink. The best thirst quencher is not only a nourishing choice…it also aids in the recovery of aching muscles.
One can't go wrong sticking with the basic recipes, it never lets us down! Thus, this humble glass of goodness…instantly re-freshens our soul.

Ingredients
2 cups yogurts
1/2 cup milk
14 cup fresh cream
5-7 tsp sugar
1/2 tsp cardamom powder
pinch of salt
pinch of saffron
5 almonds, sliced
Method
Mix all the above mentioned ingredients together except saffron and almonds. Give a quick blend!
Garnish with saffron and almonds. Serve chilled in a tall glass.