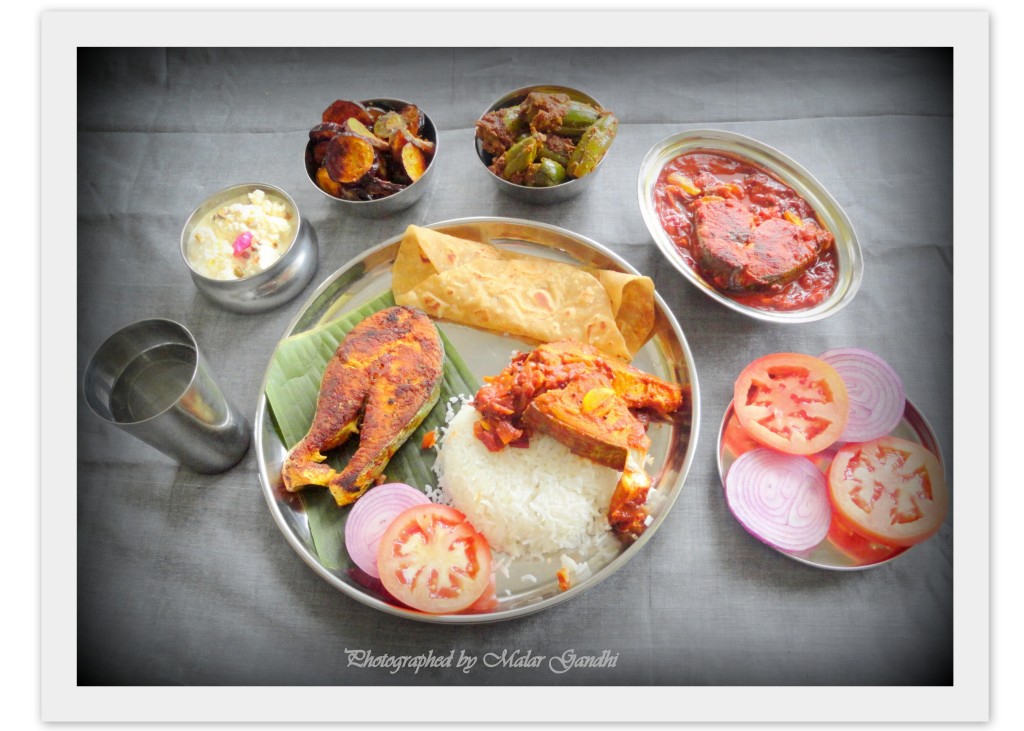 Bengali Cuisine is a culinary style originated in Bengal, a region in the eastern part of the Indian subcontinent, which is now divided between Bangladesh (country) and West Bengal (state of India). Originally, it is Bengalis who developed the multi-course tradition in the subcontinent that is analogous in structure to that of modern service (à la russe style of French cuisine), where…food is served course-wise rather than all at once.
Bangla Ranna gives lot of importance to fish and rice – the staple diet of many Bengalis. In addition to the fish (Rohu, Illish – most favorite)…variety of vegetables (Pointed Gourds, Aubergine, Potatoes) and lentils are used in everyday cooking. The cuisine is well known for its both subtle and fiery hot flavors. In my opinion, the specialty punch comes from their pungent spices (Fenugreek and Mustard) and mustard oil. And, last but not least…no Bengali meal is really complete without a morsel of milk based dessert.
Recipes
Note The special ingredients includes: Panch Phoran Spices, Kokum Flower, Mustard Oil, Mustard-Fenugreek seeds paste.