Some of my all-time favorites remain, This  and most certainly, That. But this recipe is a definite keeper in my secret vault of pleasurable indulgences.

No doubt, the nutritional qualities of meat just excel all else, but don't let convince you to try this out. After all, everyone needs to indulge once in a while, even if it not so good for you!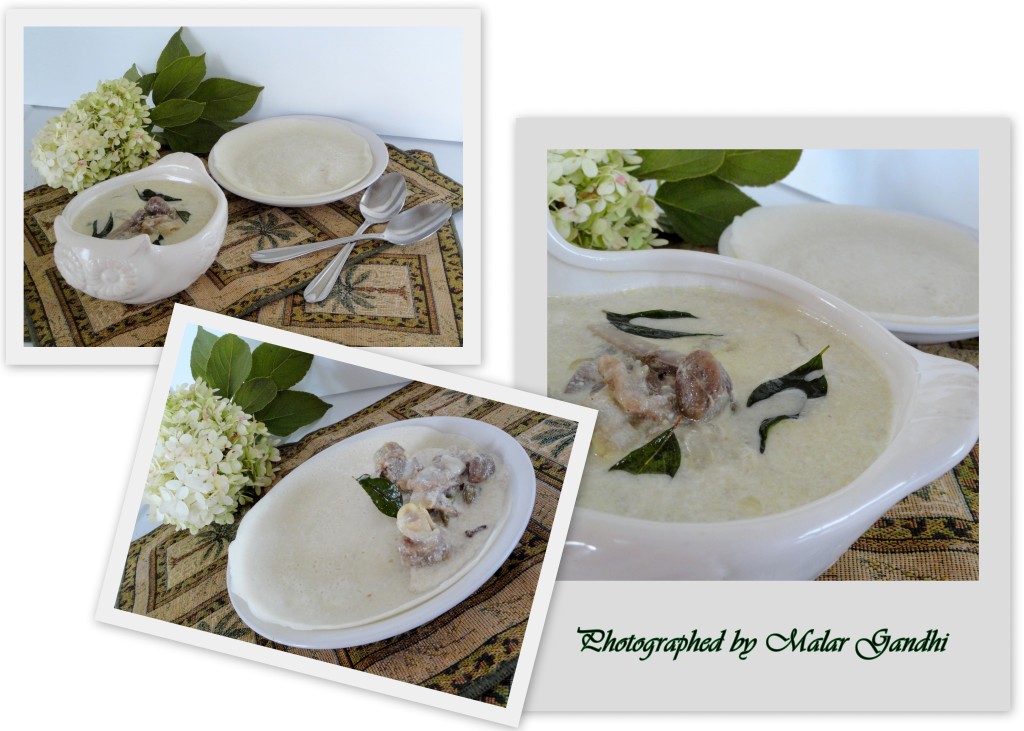 Ingredient
1 lb goat's meat (with bones)
1 large coconut, extract milk
3 green chilies, slitted
1 large onion, sliced
1 bay leaf
1 cinnamon stick
3 cloves
5 cardamom pods, crushed
curry leaves
few tsp coconut oil
Method
In a wide wok, heat oil. Add the spices and followed by green chilies. Wait till it pops.
Further add onions and meat. Saute for few minutes. Add salt and a cup of thin coconut milk. Cover and pressure cook it. It may take time (unless you decide to use an Indian pressure cooker, but its worth the wait on slow-cooking).
Once the meat is tender enough. Add the thick coconut milk to it. Now, cook without a lid over medium heat. When the stew gets barely warm, remove from heat.
Serve warm to go with your appams and iddiappams. Enjoy.