When it comes to comfort foods, I am always inclined towards curry and rice dishes. Except when I'm craving for something with more twist! That's when I think hard to fix a breakfast for myself (which happens once in a blue moon). Dosas, pooris and upmas all fit the bill well, and I just go with my inner craving to decide on my course of action.

As I told you, I am fixing for just myself… I don't tend to be too creative! But, I'd just love to play around with.

And, any leftovers could just serve the purpose.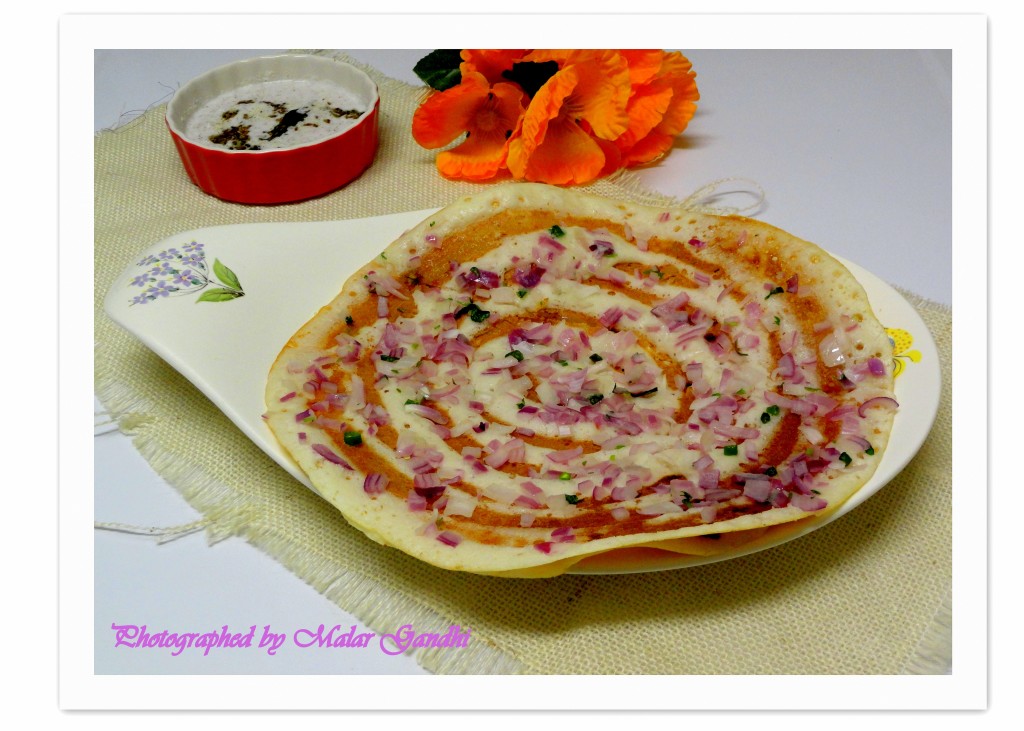 Ingredients
1 bowl dosa batter
3 green chilies, chopped
1 large red onion, chopped
cilantro leaves, chopped
salt to taste
sesame oil to drizzle
Recipe
So, you all know about Uthappam, right. Its much similar…but here the crepes (I mean, Dosas) are extremely thin. That's it.

Method